Posts

255

Joined

Last visited

Days Won

9
Recent Profile Visitors
The recent visitors block is disabled and is not being shown to other users.
Chainer's Achievements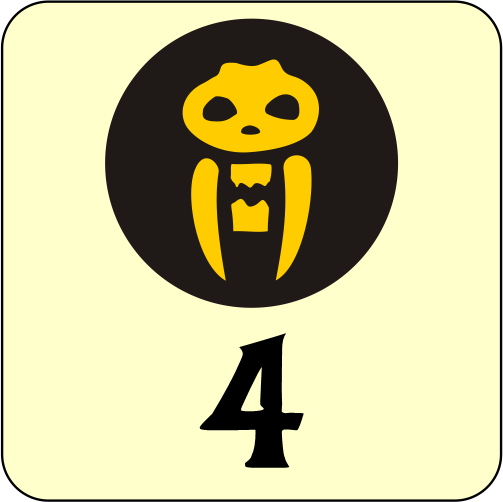 Collezionista di Orchi Nani (4/31)
143
Reputation
Già preordinabile su Amazon al seguente Link

Il prezzo penso sia ottimo... forse durante il Black Friday solo Dal Tenda lo proponeva ad un prezzo più basso.

Azz.... Sarò sincero, avevo letto distrattamente la magia e non avevo colto la modifica! In effetti ha anche un certo senso: Sei più grande e quindi più facile da colpire! Dal punto di vista del regolamento questa cosa non è esplicitata... quindi penso che la cosa più ragionevole da fare sia applicare prima le statistiche fisse e poi gli incrementi, quindi: Senza equip il druido è 1dc in att e 2dc in dif, quindi dopo Shapeshift (+1 in att e 1 in dif) diventa un 2-1. Decisamente sotto a qualsiasi cosa, ma non è questo il punto, perchè lui può comprare gli equip (cosa che ad esempio non può fare il warlock). Ad esempio con spadino e scudo diventa: 2 att e 2+1 dif, con Shapeshift 2+1 in att e 1+1 dif. Non lo so... non mi convince moltissimo... comunque alla prossima quest vi saprò dire! Secondo me il mago è insostituibile... forse l'unico che può prenderne il posto è il warlock, ma bisogna giocare a far fuori qualsiasi cosa il prima possibile perchè ti viene a mancare almeno una cura (senza parlare di tutte la altre magie situazionali che possono tornare utili).

Apro questo nuovo topic per discutere sul gameplay di questa nuova (vecchia) edizione, rivolgendo in particolare i riflettori sui nuovi personaggi. Con il mio gruppo abbiamo riiniziato il libretto base ed alcuni giocatori stanno usando i nuovi pg, da cui sono scaturate alcune considerazioni: Il Druido: Inizialmente pensavamo fosse il pg più scarso, ma in realtà, una volta acquisiti alcuni potenziamenti dati dalle armi, può diventare una macchina da guerra! Infatti l'unica limitazione che ha è nell'indossare armature in metallo, quindi in teoria scudo, elmo, spadone, ecc... sono tranquillamente acquistabili! Questi, uniti alla magia che lo tramuta in animale, gli da un boost non da poco. Potreste dire che da orso non può usare gli equipaggiamenti! E' vero... sembra una cosa senza senso, ma dobbiamo porre l'attenzione su come funziona il "livellamento" in HQ. In HQ non esistono potenziamenti nelle caratteristiche date dall'esperienza, ma solo quelle date dall'acquisto dell'equip! Mi sembra quindi logico supporre che se una magia mi da +1dc in attaco e in difesa, questi si applichino al "potenziale" generico di attacco e difesa. Altrimenti, ad esempio, la magia avrebbe riportato il testo: Hai 2 DC in attacco e 3 in difesa. Il Bardo: E' il pg support ideale! Certo, non riesce a star dietro al mago per versatilità, ma grazie all'attacco in diagonale, alla difesa base di 3 dadi (se non indossa armature) ed alle magie/buff è sicuramente il perfetto sostituto dell'elfo! Il Warlock: E' il mio PG preferito, l'attacco a distanza ed i suoi potenziamenti sono devastanti (specialmente nelle prime quest). Se si sostituisce al mago, il party perderà qualche magia di cura, ma avrà un ranged micidiale, perfetto in chiusura gruppo per eliminare da lontano quell'orco che potrebbe dar fastidio (dadi permettendo e ovvio). Rimane in dubbio la questione se il suo auto-buff incida nei dadi di attacco della bacchetta. Personalmente (lo dico da master) io consento l'attacco a distanza con tre dadi, per due buone ragioni: 1) La magia recita +1dc in attacco e quindi, per me vale il discorso fatto con il druido. 2) Se non usa la bacchetta (unico equip in possesso), cosa usa per attaccare in demon form? (quindi a cosa applico il +1DC ?) Alla fine è una questione di meccaniche... quindi la cosa più semplice è applicare il bonus all'arma! Come si usava dire una volta... tutto rigorosamente IMHO!

Forse mi sono espresso male, volevo dire: Se secondo voi qualcuno nel forum poteva essere interessato all'acquisto... in caso avrei fatto un post nell'apposita sezione (Mercatino HQ).

Aggiornamenti: Il secondo pacco è quasi perfetto! Unico neo la solita vaschetta dei mobili lesionata (ma meno del primo pacco) e le solite minie con armi storte... ma per il resto non ci lamentiamo! Dopo un'attenta analisi di mercato, mi sa tanto che lo metteremo subito in vendita per fare un piccolo tesoretto da spendere per le prossime espansioni o accessori come le vaschette porta miniature. Secondo voi è il caso di aprire (nella sezione apposita) un topic per la vendita del Mytich Tier Box?

Considerando anche il fatto che ha ben due scatole a proteggerlo, deve essere caduto male e su qualcosa di appuntito... altrimenti non si spiega! Intanto il mio secondo pacco è finalmente arrivato!!! Nel fine settimana lo apro e vi racconto!

Mi dispiace @Alby87 ... dopo che si aspetta tanto, avere questa sorpresa non è assolutamente piacevole!

Intanto bellissima la soluzione con i vassoi in schiuma... quasi quasi ci faccio un pensierino! Per il resto, tranquillo, hai fatto benissimo ed ho modificato il post iniziale, lasciando il vecchio messaggio in spoiler.

edit: Dato che le vaschette originali non sono l'ideale per la conservazione delle minie, soprattutto una volta pitturate, quali soluzioni adottereste?

Ma benvenuto e complimenti per la bellissima ed appassionante presentazione!!!

Ovviamente prima ispezioneremmo tutto... ed il ragionamento che fai tu è lo stesso che facciamo noi! Vendere ora... a che prezzo? Visto Ebay e considerando che a febbraio la scatola base sarà in italiano e forse a fine 2022 arriveranno anche le prime due espansioni, direi che almeno 400-450€ in Italia (non mi pare che altri vendano), senza spese di spedizione aggiuntive mi sembra un prezzo onesto. Venderlo tra 20 anni (con tutti i rischi del caso), quanto mai potrà salire? 500€? 600€? Intendiamoci, non ci vogliamo speculare, ma almeno riprendere tutte le spese ed avere qualcosina in più per comprare le prossime uscite, non mi sembra un'idea così malsana! Per lo spazio abbiamo optato per tenerne uno io (quello che giocheremo) ed uno mio cugino (quello da vendere), quindi da questo punto di vista non ci sono problemi!

Signori e signori... finalmente la mia seconda spedizione si è sbloccata!!! Se tutto va bene giorno 13 dovrebbe arrivare il secondo pacco! A quel punto, sperando che non sia danneggiato, ecc... non ci resterà che decidere se venderlo subito o attendere, tenendolo come un tesoretto! Voi che fareste?