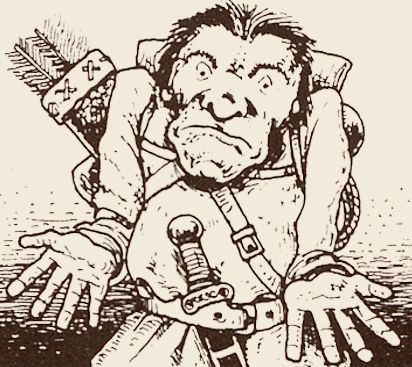 Posts

34

Joined

Last visited
Recent Profile Visitors
The recent visitors block is disabled and is not being shown to other users.
Teramath's Achievements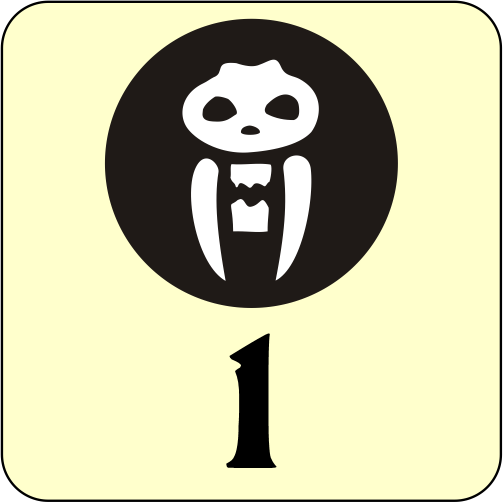 Collezionista di goblin morti (1/31)
37
Reputation
Riguardo l'incantesimo la parola "adjacent" che significa esattamente? Adiacente vuole dire nella casella attaccata/confinante? Se ho 3 spettri in linea quello al centro lancia l'incantesimo col dado rosso +2 e gli spettri ai lati solo +1?

Forse ti interesserà leggere l'intervista appena uscita con l'autrice dell'Elf Quest. La trovi linkata nel suo topic.

Intervista a Kathryn L. Connors, designer dell'Elf Quest Pack dal sempre mitico Elvyler. https://elvyler.com/2023/03/elf-quest-pack-designer-interview/

Ora vi faccio inorridire tutti. 😛 Mia figlia (9 anni) per un periodo è rimasta talmente folgorata da HQ che voleva giocarci sempre. Anche in vacanza... e per accontentarla, mi sono portato dietro le carte + i fogli personaggio + gomma/matita + i dadi e con l'app abbiamo potuto giocare.

La scatola ha le dimensioni delle espansioni minori stile Kellar o Ritorno dello Stregoni. Anche secondo me mettere elementi inediti infastidirebbe i compratori del mythic tier (a qualcuno da fastidio già solo vedere uscire questo materiale), però qualcosa bisogna mettercela. E quindi sono dell'idea che oltre al questbook non modificato, aggiungeranno le tiles specifiche e generiche, poi uno dei tre eroi mancanti (druido o warlock) con relative carte e inseriranno miniature classiche, magari guerrieri e maghi del terrore e gargoyle visto che di scheletri ed orchi abbiamo già avuto il bis (dico per dire, non conosco i nemici e l'ambientazione delle quest). E si può immaginare che arriveranno nei prossimi 2 anni anche gli altri 2 questbook del mythic tier con un operazione simile.

Non so se è stato postato, ma qui quest book in inglese da sito ufficiale. https://instructions.hasbro.com/en-us/instruction/avalon-hill-hero-quest-the-frozen-horror-quest-pack-for-ages-14-and-up-requires-hero-quest-game-system-to-play

Non so se è già stato segnalato, ma quest book in inglese dal sito ufficiale. https://instructions.hasbro.com/en-us/instruction/avalon-hill-heroquest-the-mage-of-the-mirror-quest-pack-requires-heroquest-game-system

Azzardo una domanda: secondo voi ci sarà associato uno dei 3 nuovi eroi? Il druido o il warlock per esempio. Il bardo lo diamo in coppia con The Spirit Queen's Torment. Sto riflettendo su che altro potranno mai metterci tra miniature ed altro.

Grazie! Le diciture non piacciono neanche a me, ma sono quelle ufficiali delle carte "mostri", ho usato quelle.

Aggiunti Rogue e Knight! https://hasbropulse.com/blogs/avalon-hill/heroquest-companion-app-update-rogue-heir-and-more

Il mazzo non può finire. 😛 Dal manuale delle regole: Azione 3: Cercare un tesoro I tesori si trovano solo nelle stanze, non nei corridoi. Tutti e quattro gli Eroi possono cercare nella stessa stanza, ma ogni Eroe può effettuare la ricerca individualmente una sola volta e soltanto durante il proprio turno. [...] Le preziose carte del tesoro (monete d'oro e pozioni) non vengono rimesse nel mazzo carte del tesoro fino all'impresa successiva. [...] Le carte del tesoro appartenenti a tale tipologia (mostri erranti e trabocchetti) vengono rimesse nel mazzo carte del tesoro e possono essere pescate di nuovo, durante la prossima ricerca. Le carte del tesoro devono essere mescolate, prima che un Eroe ne possa pescare una dal mazzo.

Questo? https://hasbropulse.com/blogs/avalon-hill/heroquest-a-chilling-journey-north

Carte eroe, abilità ed equipaggiamento del rogue elf/elf maid fan made, qui. https://www.reddit.com/r/HQhomebrew/comments/wjxumo/my_take_on_the_rogue/?utm_source=share&utm_medium=web2x&context=3

Su reddit Elvyley ha postato un link ad un suo nuovo articolo con un riassunto delle informazioni raccolte e ha inserito lo scan dei 3 poster del Gen Con, qui.