Posts

81

Joined

Last visited

Days Won

5
Recent Profile Visitors
The recent visitors block is disabled and is not being shown to other users.
Alser75's Achievements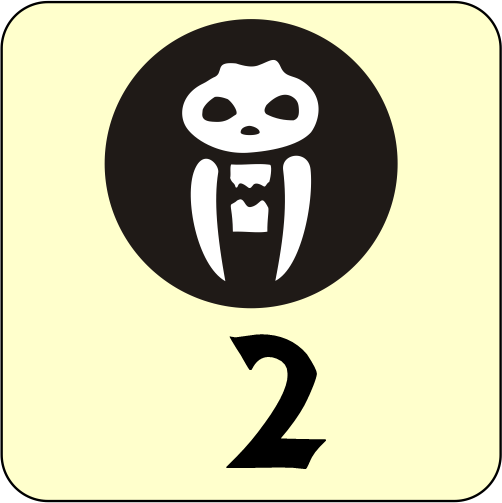 Cacciatore di Goblin delle Caverne (2/31)
41
Reputation
Si però non mi dare del Lei che mi fai sentire vecchio 🥲 Qui sul forum siamo tutti amici ☺️

Bellissimo il barbaro, per me lo scambio sarebbe già alla pari con lui (dipinto benissimo davvero). Mah io sono di Vercelli, non siamo lontani, ci potremmo vedere uno di questi giorni e scambiarci due parole sulle reciproche passioni hehe

Caspita!!! Che bello colorato, no io ho solo questo ormai, se lo volessi te lo darei volentieri, andrebbe in buona compagnia 🙂 Se sei interessato fammi avere i dati per la spedizione, te lo regalerei ovviamente, sei un Heroquester e questo mi basta hehe

Sarà per il troppo caldo ma passo a chi ne sa di più, non sono così hardcore della Games Workshop da riconoscerlo. Attendo però con curiosità la risposta 🙂

Bellissime miniature, sei fortunato, ora valgono una fortuna e sono pressochè introvabili! Anche io ne avevo diverse, anche se non così rare, prese da ragazzino. Anni fa le regalai ad amici che giocavano a d&d per iniziare ad avere delle miniature (le diedi via perchè non erano colorate e al tempo non avevo nessuna intenzione di farlo io stesso........se ci ripenso ora mi morderei le mani)..........

mamma mia che storia.....ero all'oscuro di questa vicenda, appena scoperto il primo post ho letto di fila tutte le 21 pagine, c'è solo un altro prodotto che io sappia aver avuto una storia su kickstarter altrettanto lunga e improbabile; Paprium per sega mega drive! in quel caso però, non tutti ma alcuni baker hanno ricevuto la loro copia e su ebay ne sono state messe molte a prezzi folli!!! Chissà per questo TseuQuest se sarà lo stesso.....

Grazie, da un grande come te è un grandissimo complimento. Si, prese dalla cina con aliexpress circa 4,90 a coppia, sono molto belle in effetti e un pò caruccie per rifare tutto lo stock. Molto belle anche quelle di Dragon's rest, apribili anche loro e soprattutto è fenomenale il portone doppio per ingresso al dungeon! Posterò le foto appena mi arriverà, buona avventura!

Se passerò da quelle parti verrò sicuramente a trovarvi .... e a saccheggiare lo stand di Avalonhill 😁😁😁👍👍👍

Scaricate tutte le espansioni, ottima notizia davvero!!!

Ringrazio tutta la comunità per le infinite risorse messe a disposizione di tutti gli iscritti, rendendo questo il sito di riferimento forse non solo per l'intera comuità italiana ma di Heroquester in generale!!! Grazie a tutti gli autori di opere come Epic Quest, Outworld, personaggi extra, carte e mappe/tasselli....ci sarebbe un elenco infinito. L'avventura documentata è stata giocata da me e la mia figlioccia, Fio, in una sera tormentata tra lampi e pioggia di una splendida notte d'estate. Regolamento usato Extreme Heroquest, personaggi a livello 14-barbaro e nano, 8-elfo e mago (purtroppo erano trapassati in una avventura precedente), equipaggiamento al top, diversi punti corpo e mente in più, diverse abilità acquisite da Extreme HQ ed inventari pienotti di pozze e infusi. La vera avventura da cui è stata tratta, piuttosto "velocemente" per completare entro un ora decente, si intitola "Il Maniero Oscuro", campagna di sei missioni ambientate nel mondo di Epic Quest per l'appunto al maniero oscuro. Ho inserito alcune citazioni come Gobri e la sua locanda, non me ne voglia The Master, il mio è stato un gesto di stima e riconoscenza. Sarei felice di postarla sul sito ma essendo poco pratico ho riscontrato delle difficoltà, se qualcuno fosse disposto a darmi una mano ne sarei grato. Grazie ancora e buone avventure a tutti!!!

E fu così che Azof, il negromante, fu sconfitto ed il regno potè godere ancora di anni di pace e prosperità. In quanto ai nostri eroi, i cui nomi saranno ricordati per le generazioni future, dopo essersi congedati presero ciascuno la propria strada. Chi dice che siano divenuti nobili e ritirati nei possedimenti ottenuti come ricompensa dei loro sforzi e chi, invece, sostiene siano andati in terre lontane in cerca del male da sconfiggere. Quel che è certo è che la mia fiducia nelle loro capacità fu ben riposta, direi anche oltremodo ripagata. Vi saluto, ora, eroi coraggiosi. Possano le loro gesta essere da esempio per voi e le vostre compagnie e che Morcar, ovunque sia e qualunque piano stia escogitando, abbia sempre contro simili valorosi. Mentor

I Signori del Caos.... Ulag....