Posts

126

Joined

Last visited

Days Won

7
Recent Profile Visitors
The recent visitors block is disabled and is not being shown to other users.
legolas777's Achievements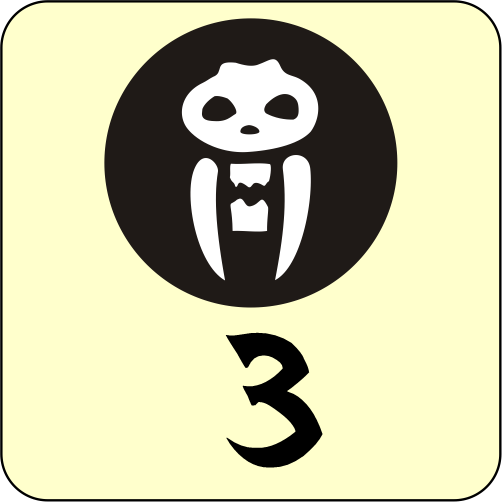 Sterminatore di Goblin delle Foreste (3/31)
62
Reputation
In questo momento mi ha risposto Steve Baker, mi ha detto che non è un'espansione che ha scritto lui. A questo punto è molto probabile che questa espansione sia stata scritta dal team Hasbro Pulse.

Il problema è che fa parte della seconda serie di espansioni, come dicevo, e la dovresti giocare dopo The Mage of the Mirror, per un corretto ordine storico-cronologico. Ma ritorniamo sempre allo stesso punto: il fatto è che The Mage of the Mirror è una ciofeca colossale di in-giocabilità, e non solo a detta del sottoscritto....

Fermo restando che ognuno è liberissimo di comprare quello che ritiene opportuno, faccio notare che stiamo parlando di due linee cronologiche e di storia radicalmente diverse. La prima serie è: Prophecy of Telor Return of witch Lord Kellar's Keep Against ogre Horde Wizards of Morcar/Zargon The Dark Company La seconda serie è: Frozen Horror The Mage of the mirror Rise of the Dread Moon The Spirit Queen's Torment The Crypt of Perpetual Darkness Jungles of Delthrak Le due serie non sono legate nè cronologicamente nè storicamente tra di loro. Quindi la seconda serie si può lasciare tranquillamente a prendere polvere nei negozi, dato che molte delle sue imprese sono non testate e ingiocabili.

Non te lo ha prescritto il medico 😂 Ci sono anche espansioni ciofeche (e Frozen Horror e Mage Mirror sono appunto queste....)

Te la sconsiglio, giocabilità pari allo zero. Poi liberissimo di buttare soldi...😅

Stavo pensando che di fatto nel periodo di aprile-maggio dovrebbero uscire in contemporanea e in italiano L'orda degli ogre e la Profezia di Telor per una giocabilità STRATOSFERICA. 🤩🤩🤩 Pazzesco, non vedo l'ora !!!

Personalmente preferisco seguire le regole ufficiali del gioco, perchè testate da esperti.

Per la Profezia di Telor in italiano dice consegna a casa il 22 maggio: SPERIAMO !!!!

In realtà qui vedo tanta deduzione e poche regole scritte: l'incertezza rimane. Speriamo che Hasbro Pulse chiarisca.

Io posso anche decidere di non comprare tutte le espansioni, ci devono essere regole base valide per tutto il gioco e regole specifiche valide per le singole espansioni. A rigor di logica, se lo spadino attacca con due dadi, il pugnale con un dado, a mani nude attacco con ZERO dadi, cioè non attacco. Vediamo cosa dice Hasbro Pulse.

Scusa, mi puoi specificare dove nel regolamento di Hero Quest 2021 viene detto che senza arma l'eroe attacca con un dado? In ogni caso il problema rimane: nel set base quando comprerò lo spadino? A questo punto lo spadino potrebbe aver senso per esempio in Frozen Horror (pessima giocabilità) quando vieni derubato da un gremlin di ghiaccio. Sempre se è specificato da qualche parte del regolamento che senza arma l'eroe attacca con un dado.

Allo stato ATTUALE delle cose l'arma Shortsword (Spadino), di fatto, non serve a una cippa....

Ho mandato un email a Hasbro Pulse per questa questione, vediamo se e come rispondono.

La carta di equipaggiamento Spadino del vecchio Hero Quest europeo inglese del 1989 diceva che con lo spadino era possibile attaccare diagonalmente. Hasbro italia fece un pasticcio nel 1989 dimenticandosi nella traduzione di inserire sulla carta spadino che questo attacca in diagonale.... Ora, siccome questa carta non può essere usata dal mago, se non attacca in diagonale questa carta NON HA SENSO di esistere. Oggi questa versione di Hero Quest del 2021 in inglese (almeno la prima versione) non riporta attacco in diagonale nello spadino. Ora bisognerebbe capire se nella seconda versione in inglese del 2021 (quella con scatola più piccola e materiale migliore) la carta spadino ha la possibilità di attaccare in diagonale. Veramente da 33 anni questa carta è un macello, non si capisce nulla, hanno creato una confusione pazzesca per questa carta.

Il fatto un pò antipatico è che il master deve segnarsi per ogni stanza chi ha chiesto già tesori...ma il regolamento nuovo parla chiaro. Non è possibile cercare tesori nei corridoi, mi pare dica il regolamento, cosa che mi pare si poteva fare con la versione del 1989 europea.