Posts

5,964

Joined

Last visited

Days Won

361
The MasTer's Achievements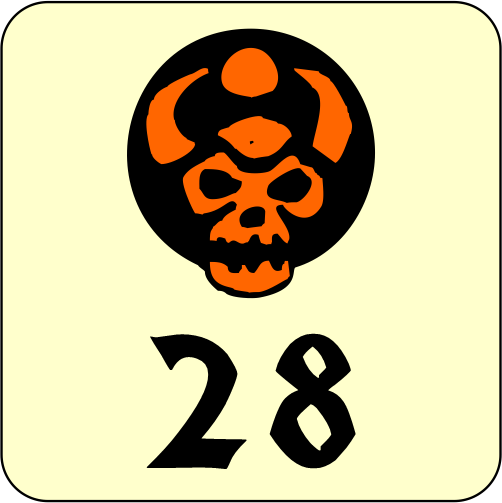 Guardia Imperiale (28/31)
Rare
Recent Badges
3.2k
Reputation
70
Community Answers
Abbiamo monitorato per settimane il sistema di caricamento e non presenta alcun problema. Probabilmente si è trattato di un periodo successivo al trasferimento di server in EU.

Laibach

reacted to an answer to a question: Impossibile caricare video condivisi sul forum da YouTube

Problema risolto. Ringraziamo @RagMan e @MrBlue, i due Neo della nostra cricca di heroquestomani.

Ci stiamo lavorando sopra. Sembra essere un problema di inclusione del codice di embedding da YouTube.

Sembra essere proprio un bug. Faccio controllare.

Hai provato a svuotare la cache del browser?

Ciao @Flash. Rientrato in sede ho verificato. Si trattava di un esperimento tentato con i banner automatici di Google. Non sto a dirvi quanto potrebbero essere utili e quanto supporterebbero le spese ma effettivamente rendono la navigazione simile a quei siti dannati la cui pubblicità è veramente invasiva. Diciamo addio al sistema (molto proficuo) e rilanciamo ancora una volta a tutti la richiesta di aiuto con delle donazioni anche minuscole e anonime. Entro 24 ore dovrebbe scomparire tutto. Link: http://www.heroquestgame.com/aiutaci.html Le difficoltà ed il nuovo cambio di server iniziano davvero a creare qualche problema, ragazzi. Dateci una mano!

Procedi @Sandrill. Procedete senza attendere, chiunque abbia notato una perdita di dati. Ci risulta sia veramente minima.

Farò effettuare i controlli. Grazie mille per il feedback.

Anche se non strettamente necessario, confermo il completamento del trasloco dell'intero forum a nuovi server più performanti e con nessun problema di connessione da chi dall'Italia si connetteva con Telecom Fibra. Ne è valsa la pena.

I backup sono costanti e giornalieri. Tuttavia, al momento in cui è partito effettivamente il trasloco si è fatto riferimento ad un database archiviato poche ore prima. Quindi sì, è probabile che qualche post sia andato perduto e mi scuso con la community per questo disagio. Tuttavia, credo ne sia valsa la pena. Le connessioni hanno incrementato l'efficienza del 40% e a quanto pare, anche grazie alle segnalazioni qui sul Forum, abbiamo scoperto che Telecom, con la connessione fibra, ha dei problemi (piuttosto seri) con la connessione a determinati server negli USA. Il Forum alloggiava in uno di questi server e il tracerouting mostrava percorsi assurdi dei dati la cui risoluzione non era possibile o almeno non in tempi brevi.

Dal 2012 ci siamo trasferiti dall'Italia negli USA. Dopo dieci anni, a causa di qualche problema di alcuni provider italiani verso determinati server americani (cosa che a quanto pare da qui è tecnicamente irrisolvibile o comunque necessiterebbe di interventi piuttosto severi) torniamo in Europa, nella cara ed amata Gran Bretagna. Server ancora più performanti. Il trasloco avverrà entro le prossime 72 ore. E' probabile che vi sarà un periodo nel quale il Forum non sarà raggiungibile. Vi aggiorneremo quando le operazioni saranno terminate. Da quel momento l'incremento di performance dell'intera piattaforma subirà un sensibile miglioramento.

Capire se dai 15-18 ms di risposta normale passi di colpo a 250-300 quando i pacchetti sono inspiegabilmente spediti in... Brasile.

Puoi lanciare un tracert da prompt dei comandi?

Crediamo si tratti di un severo problema legato proprio al provider Telecom. Anche qui siamo connessi con la fibra Telecom. Download 800 e upload 300 ma grossi guaii nella connessione ai server che ospitano il forum. E non solo il Forum ma qualsiasi sito che risiede su quel server. Se lanci un comando TRACERT da prompt dei comandi scoprirai con i tuoi occhi il problema. Vi terremo aggiornati Avvia

Stiamo monitorando la situazione. Abbiamo modificato diversi parametri a livello di server (DNS, nameserver ecc.) e non ultimo un trasloco verso nuovi ed aggiornati sistemi ottimizzati per questa piattaforma. I costi sono appena più alti ma ci consentirebbero un upgrade a livello di performance notevolissimo. Se ci date informazioni in risposta a questo thread possiamo verificare meglio tutto. Abbiamo i tecnici che stanno operando le modifiche proprio in queste ore. @the butcher non hai mai notato alcun rallentamento? E' un dettaglio importante. Navighi da VPN?