Posts

641

Joined

Last visited

Days Won

18
Conan 75's Achievements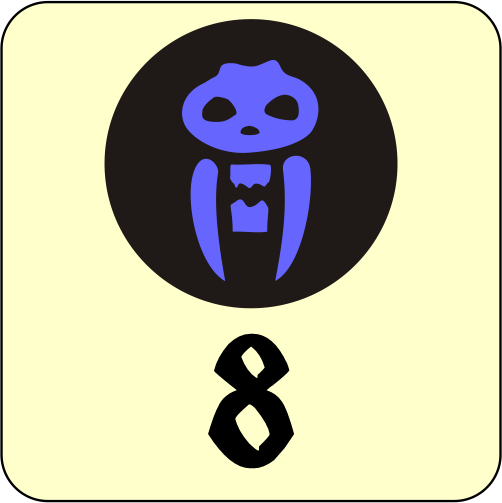 Cacciatore di Fimir Nobili (8/31)
415
Reputation
....ed anche IL Ritorno Del Signore Degli Stregoni😁 = 50.000 lire in un colpo solo quando le acquistai entrambe😆

Per quanto anche io non li apprezzi🤔, ammetto però che il tuo ragionamento è giusto😉

jo.albo

reacted to a post in a topic: La Vendetta del Mago delle Tempeste versione HQ2021 (Revenge of Weather-Man, 1991)

Conan 75

reacted to a post in a topic: La Vendetta del Mago delle Tempeste versione HQ2021 (Revenge of Weather-Man, 1991)

Non lo metto in dubbio😉, ma anche la pazienza che hai, dove la vogliamo mettere?😁 Complimenti ancora👏

Tenendo conto che il remake attuale attinge a piene mani dal regolamento americano, non ci sono dubbi su come agire😉

Complimenti a te, è stupendo🤩👏

Grazie intanto per avere in parte capito cosa intendevo🙏 Effettivamente il Nano è ingegnoso sì (forgiano anche armi e monili), non si può essere bravi a disattivare così bene le trappole senza ingegnosità😁 Ah ok😮, non sapevo nulla di tutte queste cose😅 Sono convinto che quando lo leggerai come ho fatto io, noterai sicuramente la troppa "carne al fuoco"😁 (che ripeto, non è un male😉, per altri può essere buono...ma io lo vedo un pochino confusionario🤔). Ok😉, ormai è da tempo che ti considero uno degli utenti "più sapienti"😁 di questo forum da quando mi sono iscritto nel 2017, e leggo sempre con molta attenzione ciò scrivi

Sisi, intuivo che per il Mago è come per il Nano ripensandoci meglio in questi giorni😉 (ma reputo la carta Equipaggiamento Borsa degli Attrezzi più pratica- se fossi un Barbaro troverei più facile imparare a usare da me un grimaldello che non un kit di reagenti, che richiede una certa conoscenza intellettuale chimica, non sò come altro spiegarmi....spero di avere reso l'idea- rispetto al Kit dei Reagenti🙂). Ed aggiungo anche il discorso del tassello Piazza....questa espansione si vede chiaramente che è come fosse ambientata in un villaggio....tra case e vie....all'aperto insomma, e cozza un pochino con l'idea originale che Heroquest è ambientato in luoghi bui e sotterranei (o caverne ghiacciate, come nel Frozen Horror), e non in luoghi aperti. Ma rimane un mio parere ovviamente😊, altri magari apprezzano👍....io lo vedo come allontanarsi dall'idea originale, se non ti avventuri al buio sottoterra....che Heroquest è?🤔

Hanno aggiornato aggiungendola?😮 Ti ringrazio della notizia🙏😉

Sono d'accordo con te👍, 7 imprese erano troppo poche (mai capito all'epoca perchè 7, quando la RDK e il RDSDS ne avevano 10 ciascuna mah🤔)

Comunque dopo aver letto il Libro delle Imprese di suddetta espansione (ringrazio l'utente Mesa Verde- spero di ricordare bene😅- per averlo condiviso quì sul forum🙏), mi rendo conto che ci hanno messo troppe novità in una sola volta (nelle vecchie espansioni della RDK, RDSDS, e ODO erano poco alla volta- nei Maghi di Morcar ingranarono di brutto aggiungendoci pure gli Armigeri😁-), ed avrei preferito poche novità , ed altre lasciarle alle espansioni successive future. In più proprio per via della tante novità messe, sembra che ormai stia diventando più complesso, e somigli sempre meno alla semplicità che contraddistingue Heroquest🤔. Sarà che stò invecchiando😅, ma ho avuto questa impressione. 1) I Triboli come nuova trappola mi è piaciuto molto. 2) Ottima la novità degli Spettri come nuovi avversari (il discorso di fare uscire lo scudo nero😆 sui dadi da combattimento per ucciderli li rende MOLTO ostici da abbattere- oltre al fatto che non sei al sicuro da nessuna parte, dato che attraversano pure i muri per attaccarti-, e prevedo grosse perdite di Punti Corpo/Mente con loro). 3) IL Kit Dei Reagenti (l'equivalente della Borsa Degli Attrezzi per disinnescare le trappole da parte degli altri Eroi al posto del Nano) per le pozioni invece....mah....giusto che queste cose le sappiano fare personaggi come il Mago o l'Elfo (i primi due che mi vengono in mente), per gli altri Eroi (vedi Barbaro o Nano, primi due sempre a caso😁) servono pozioni già fatte, non hanno l'intelligenza giusta per poterle fare tramite ingredienti e Banco dell'Alchimista. Heroquest ha sempre fatto capire che ogni personaggio ha le sue caratteristiche, e che dà il meglio di sè con quelle, in modo che il gruppo (l'unione fa la forza) possa trionfare contro Zargon e creature varie ecc. Se si comincia a far fare al Barbaro le cose che deve fare il Mago e viceversa (sempre esempio a caso😁)....per me diventa altro, e si snatura quell'idea che lo contraddistingue! Rimane il mio umile parere (e qualcuno dirà che sono troppo tradizionalista, ok mi và bene), ma io la vedo così😉. Hasbro devi fare più trame coinvolgenti, e regole specifiche nuove di impresa....e meno miniature extra (il Monaco che senso ha in Heroquest?🤔), e meno chincaglierie varie (ho visto questpacks inventati da utenti di questo forum, nettamente migliori👏 e più coinvolgenti di questa espansione Hasbro, con pochi mezzi a disposizione, o riutilizzando cose già esistenti). Ripeto, l'espansione non è brutta, e ci tengo a ribadirlo😉, però non ha avuto su di me lo stesso appeal di quelle precedenti. Scusate se mi sono dilungato troppo😉😅

E siamo in due, (dopo avere aperto la scatola/copia di ADLDT del mio amico, che ha comprato come le precedenti + base non avendo più il vecchio Heroquest come me)...ad essere delusi🙁. Se ne parli nella storia, la miniatura specifica è D'OBBLIGO👍....altro che viziati dai😁

Accidenti!😅 Quindi l'unica soddisfazione che posso avere è ammirare/leggere l'originale tramite la copia/scatola dell'espansione che si è preso il mio amico😩 (e menomale😁).