Posts

1,512

Joined

Last visited

Days Won

120
Contact Methods
Sito internet

Facebook: Maestro's Miniature Mansion
Maestro Ludico's Achievements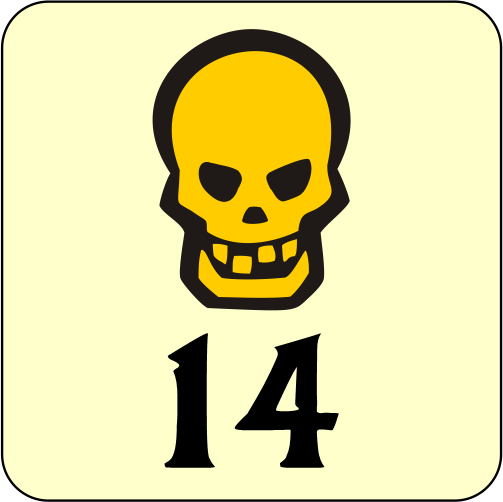 Sterminatore di Maghi del Caos (14/31)
1.2k
Reputation
Alser75

reacted to a post in a topic: La Corruzione del Clan - Quest 1: Orrore nel laboratorio di Bernard

Alser75

reacted to a post in a topic: La Corruzione del Clan - Quest 1: Orrore nel laboratorio di Bernard

Maestro Ludico

reacted to a post in a topic: Il Talismano della Valle - Quest 1: Raid nella Torre-Fortezza

Ciao @SGResu e scusa il ritardo, ma sono impegnatissimo e molto assente! Ti ringrazio dei complimenti ma, ahimè, il progetto Regno Nascosto è stato interrotto a causa della soppressione del mio map maker con cui avevo craeto la maggior parte della cartografia di questo prodotto...

Maestro Ludico

reacted to a post in a topic: GameZone (alias Ludofilia) rinomina il suo gioco TseuQuesT

Maestro Ludico

reacted to a post in a topic: Mutant Chronicles Warzone (Prima edizione) - Galleria Miniature

Super benvenuto @FabrizioBitto! Spero che anche le miniature che schiererai su questo bellissimo 3D saranno colorate come quest'ultimo... speranza di pittore!

Quoto @lestodante su tutto. Aspettiamo e vediamo, con calma e senza cadere in facili entusiasmi da annuncio, nè in critiche ormai decadute da comprovata incapacità. Ora pare che ci sia in mezzo un accordo con Hasbro che, nel bene e nel male, è certamente un nome che può fornirci maggior sicurezza. Personalmente, tra le due opzioni Tseuquest tutta la vita. Potrebbe non ricapitarmi più l'occasione di mettere mano a quei modelli, perchè farmela sfuggire? Heroquest Hasbro potrò, volendo, sempre prenderlo in retail quando arriverà... Cosa dobbiamo fare per scegliere? Attendiamo. Non dubito che, quando i tempi saranno quelli giusti, riceveremo una richiesta di precisare la nostra scelta. Al momento pazienza e sangue freddo: anzi, facciamo finta che non sia successo nulla così non ci agitiamo per niente và.

Gli sviluppi sono interessanti, sebbene anche a me le miniature non facciano impazzire. Se proprio devo votare, direi che zombi e mummie femmina sono le migliori di questa nuova gittata di modelli.

Per il momento tutti paesi anglofoni, sono partiti dalla parte facile. Speriamo in una rapida localizzazione tramite accordi con distributori nazionali in altre lingue!

Benvenuto anche da parte mia @fab!

Seguo con molto interesse.... e benvenuto @spaceace17!

Un benvenuto tardivo anche da me @Lucius!

Poi però facci delle foto @cesku!

Sei stato disgustosamente fortunato @Iakovos quindi pretendiamo che tu inizi subito a giocare ed a postare foto delle tue partite! Benvenuto!

Benvenuto @cesku! Un vecchio set originale è certamente una spesa rilevante, ma potresti tranquillamente ovviare procurandoti un po' di miniature e facendoti qualche tiles fai-da-te in casa, giusto per iniziare con le avventure. Farsi le tiles è divertente, ci sono tantissimi tutorial (da quelle più base a quelle super-professionali) e può diventare una cosa divertente anche per i bambini. Volendo, bastano solo pennarelli, righello, cartoncino (colorato o neutro) e la voglia di fare tanti quadretti... Ad esempio in questo video: Puoi vedere le mani del grande @Cleps sfornare una tile 3D di ottima fattura in pochi minuti e con materiali minimi!

Sul resto del discorso posso concordare, ma ti ricordo che 70000 lire del 1990 sono da rapportare ad uno stipendio medio di 1 milione e 100mila lire di allora. Così come 100€ sono da rapportare con lo stipendio medio di oggi di 1500€. Occhio alle proporzioni!

Io parto sempre fiducioso, sono stato uno dei massimi sostenitori di HQ25th.