Posts

74

Joined

Last visited

Days Won

8
Recent Profile Visitors
The recent visitors block is disabled and is not being shown to other users.
Cris's Achievements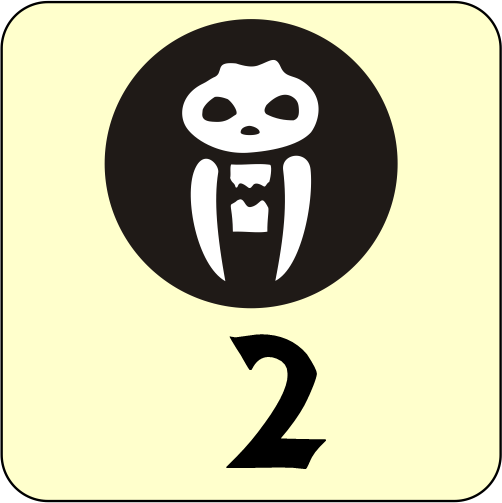 Cacciatore di Goblin delle Caverne (2/31)
83
Reputation
Ragazzi per il GAME MASTER o DUNGEON MASTER, per simulare ambientazioni, suoni, effetti e altro, consiglio la app RPG SOUNDS FANTASY presente sia su Apple IOS o Google Play. E' stupenda! Ad esempio se selezioni come Atmosfera il Dungeon (per HQ è ottimo) o Dungeon Scream con grida e lamenti e poi al momento opportuno si preme un effetto tipo Open Door, Open Chest, o Sword mentre si sventra un Mostro, etc, etc. Ci sono tante Location. Bella anche la Foresta. Poi ci sono gli eventi atmosferici (pioggia, tempesta, fulmine, etc, etc).

La mia copia del nuovo HQ mi deve ancora arrivare! Il video unboxing é molto esaustivo. Al di là dei giudizi soggettivi sulle miniature, quello che so già mi farà inc…… é la mancanza dello spazio dedicato al mazzo di carte, una volta che le imbusterò tutte! Nel 2022 quasi tutti imbustano le carte per proteggerle e dal video si vede purtroppo che l'altezza é inesistente. "Piccolezze" che deludono parecchio.

Ciao @Mandragoras ti mando uno tra i siti più famosi: https://www.thingiverse.com/search?q=Heroquest&type=things&sort=relevant

Veramente! Grazie caro @Conan 75.

Ragazzi avevo ordinato il gioco su amazon.co.uk ma ho ricevuto una mail in cui scrivono che non è più disponibile e non lo consegnano più. Mi hanno rimborsato e stop. Speriamo in futuro. Probabilmente i fattori sono diversi...brexit e prezzi di trasporto dall'Inghilterra verso UE e da Cina verso il mondo andati alle stelle!! Vedremo...😔

Grazie @AlePana! Aspettiamo la Monkey Island Quest.😃

@JPT nessun problema sei già bravo così!!!!!

Ciao @Ele benvenuta!!! Giochi da tavolo tutta la vitaaaaaaa!!!!

Ciao @Morcar78!!! Anch'io come te l'ho riscoperto dopo anni... ora gioco con mio figlio... quando si stacca da quella maledetta PS4.😁

Ciao @JPT. Super idea!! Attendo con ansia il prototipo. Scusa sarà per IOS, Android o entrambe??? Grazie.

Azz....neanche a La casa di Carta hanno fregato così tanto.😅

Esatto @rashan é uno degli scopi principali. Anche distoglierli 1-2 ore da quel c***o di telefono é un successo! Con Lego e Playmobil é stata dura... ormai é tutto digitale per loro, ma con il Subbuteo e altri giochi in scatola spesso ce la faccio. Che faticaccia. 😭

Ciao e benvenuto! Anche a me é successo lo stesso dopo anni e anni! Ho ripreso spada, incantesimi e dadi in mano con mio figlio ed é di nuovo tutto una figata all'ennesima potenza. 😊

Mamma che lavoraccio! Complimenti, attendiamo il resto.