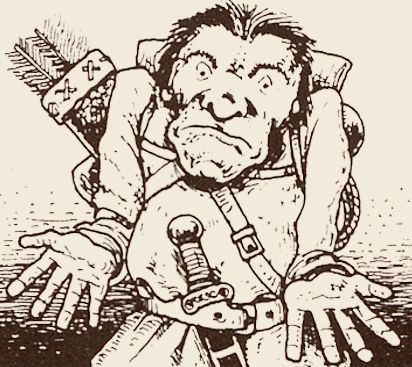 Posts

37

Joined

Last visited

Days Won

1
Recent Profile Visitors
The recent visitors block is disabled and is not being shown to other users.
Tsunami79's Achievements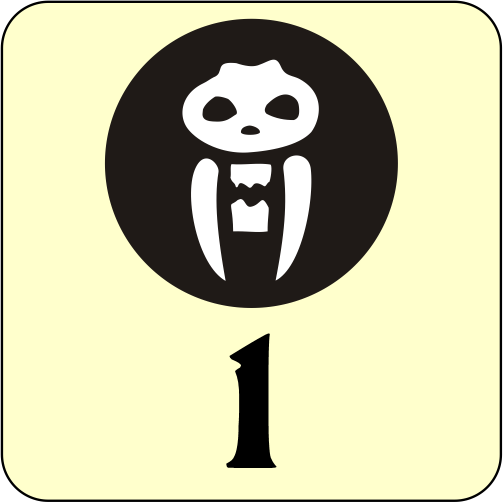 Collezionista di goblin morti (1/31)
30
Reputation
Bellissimo, è un file stl? Dove si trova? Grazie.

Ragazzi e c'è l'abbiamo ORC MAGE!!! 🎉🎉🎉 Sorry it's taken so long... but for those who want the PDF of 'The Orc Mage' by Peter McNeill.... here it is! https://www.dropbox.com/s/k6cv2gp17nvihjt/SundayQuest - The Orc Mage [1st Edition] - download.pdf?dl=0

Sapete qualcosa o qualcuno ha i file in pdf de: "Orc Mage"? Grazie. https://www.amazon.it/SundayQuest-adventures-six-part-group-adventure/dp/B0BJBYY1D4/ref=sr_1_3?__mk_it_IT=ÅMÅŽÕÑ&crid=328WMD5JYJ8FJ&keywords=sunday+quest&qid=1667867108&s=books&sprefix=sunday+quest%2Cstripbooks%2C84&sr=1-3

Ciao @Filo, hai qualche news sulle miniature? Grazie.

Sono molto prolifici, hanno appena iniziato la 1a avventura (cioè la 28esima) del 3° volume che uscirà.

Buongiorno a tutti, non trovando una sezione per "nuove quest", ne ho creata una. Se esistesse già qualcosa di simile, chiudete pure la richiesta. Volevo sottoporvi alcune cose, a mio avviso, molto interessanti trovate in rete: https://www.facebook.com/groups/266388916810715/user/100081593237575/ Questo ragazzo ha fato un libro di ben 44 nuove quest in spagnolo, giocabili su differenti tabelloni. https://forum.yeoldeinn.com/viewtopic.php?t=5666 Qui invece sono stati creati ben 2 libricini, in inglese questa volta, di quest da Giles McNeill. https://www.facebook.com/peterfmcneill Anche il suo parente è un prolifico autore di quest, Peter McNeill. Sarebbe bellissimo poter di tutte avere una versione in italiano con caratteri ed impaginazione come la versione base di HQ. Buona giornata a tutti.

Complimenti @lestodante, davvero bellissime!! Dove è possibile scaricarle? Grazie.

Ciao, dove posso trovare i file stampabili F/R di queste carte? Grazie.

Buongiorno a tutti, spero di essere nella sezione giusta. Mandai tempo addietro una mail, chiedendo come mai non vi era una versione di TseuQuesT in italiano, e se ne era pre-esistita un'uscita, visto che a tal proposito non vi era nulla sul sito Gamezone. Oggi mi hanno fornito la seguente risposta: E' quindi prevista una versione in italiano!! Buona giornata.

Buongiorno, non so se sono nella sezione giusta, ma volevo segnalare alla vostra attenzione questa bellissima quest Book of Dread, sia x contenuto che per grafiche, fatta da @Odanan. https://drive.google.com/file/d/14wOGYxZOfMN_IakCSELptcoBI8ZHAFHC/view?fbclid=IwAR2uqApbebO1g4q77VuYEVtvQtadYAn-8mkIiyTyIvp-JL0Gzb2iSCNwVJo Si adatta perfettamente sia a HQ vecchio che nuovo. Spero qualcuno prima o poi sia in grado di tradurla. Buona serata.

Grandi, seguo per non perdere la ristampa!

Capisco, immagino la frustrazione. Mi spiace.

Ciao, seguo speranzoso che il buon @nicodemus pubblichi il capitolo finale!!

Magari se tutti gli interessati mandassero una richiesta a Gamezone si decidono a farla. http://www.gamezoneminiatures.com/tienda/en/contact-us

Buongiorno a tutti, voi sapete se è prevista una versione di TseuQuesT anche in Italiano? Grazie.