Posts

42

Joined

Last visited

Days Won

7
Recent Profile Visitors
The recent visitors block is disabled and is not being shown to other users.
Maxdamage85's Achievements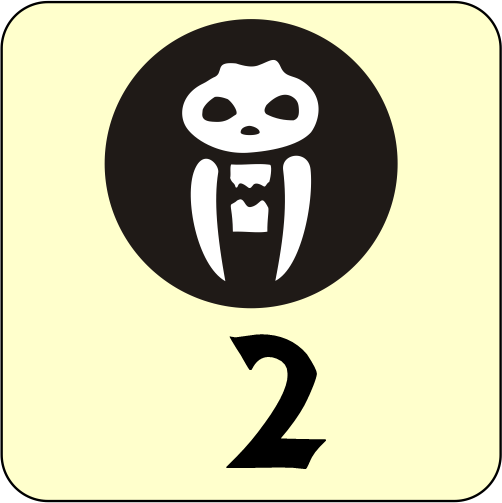 Cacciatore di Goblin delle Caverne (2/31)
77
Reputation
ho fatto una traduzione della quest in italiano e usando la grafica a noi tanto cara... la allego qui, poi se qualcuno vuole metterla meglio nella fucina per farla trovare ben venga. 😁 quest tunnel.pdf

speriamo che tu abbia ragione @Maestro Ludico

Ecco solo che poi il mood e lo stile mal si sposano con questa nuova versione e a me un pò fa rodere... mi passerà, intanto aspetto di capire se quei punti cruciali per me siano stati presi in considerazione dalla Hasbro o no.

E se fosse così allora alla fine uno se lo compra solo per effetto nostalgia e niente più... certo sarebbe un'occasione persa eh ma alla Hasbro non credo freghi molto...

Se posso dire la mia da Master secolare quale sono (mai fatto altro in Heroquest se non il master) la questione principale levando tutto il patinato e i glitter sopra è una sola: Le regole ce ne saranno di più sensate che diano più dinamicità e longevità al gioco o saranno le solite e poi ognuno interpreta le cose a c***o come al solito? Espansioni nuove ne abbiamo o mi stai propinando solo una ristampa delle vecchie? Questi sono i punti cruciali secondo me... e comunque sappiate che quei goblin, orchi ecc ecc. mi ricordano tanto quelli della Wizkidz... https://wizkids.com/dnd-unpainted/ Che guarda caso fa parte della Wizard che fa parte della Hasbro....

Hello!! ho la quest conclusiva per la mia trilogia... Te la posso passare così che aggiorni tutti i link e fai dovuta propaganda?? grazie 🙂 (poi fammi sapere che ne pensi ovvio)

 

Diciamo che, se nel gruppo c'è sia il mago che l'elfo si può fare e la quest si fa più avvincente a mio avviso... fermo restando che se poi hanno anche un talismano di Lore o altre cose simili la questione non è così svantaggiata come credi.

Io faccio così: ogni incantesimo costa un punto mente, poi arrivato ad un punto mente solo si può decidere di lanciare l'ultimo incantesimo sapendo però che si va in stato di shock ovvero si muove con un dado e si attacca e si difende con un dado fino a fine quest.

Eccomiii!!! Di ritorno dalle ferie estive.😁 @the butcher ha ragione, ci servono giocatori, dai unisciti a noi!

hai ragione, proverò anche altre marche ovviamente.. solo che vorrei evitare di buttare un patrimonio solo per fare dei test 😅 detto questo vi faccio vedere i progressi ottenuti con il mio orco numero 3 😁 (devo iniziare a dargli un nome) credo di iniziare a capirci qualcosa...

Grazie delle spiegazioni! Io sono totalmente ignorante in materia ma con i tamiya mi trovo veramente bene. Molto mi hanno detto di usare colori a base di acqua ma penso che siano gusti alla fine. Adesso ho fatto un'altra minia ma non ve la faccio vedere perché ho avuto problemi con il primer che dandolo a pennello (si lo so non è il modo migliore ma a me piace che ve devo dì?) mi ha creato dei micro grumi. Farò altre prove e nel caso passo al primer spray. A presto e grazie a tutti!

beh che dire, abbiamo gli stessi gusti in fatto di colore 😄

io al momento sto usando i tamiya e mi trovo benone 🙂 grazie per i suggerimenti preziosi che mi state dando vi terrò aggiornati alla prossima colorazione!

Beh dopo diversi anni ho deciso di mettermi a dipingere le mie miniature! Sappiate che non ho mai e dico mai fatto nulla di simile. Come primo tentativo non mi dispiace, ovvio che se metto qui il risultato delle mie DUE ORE (cioé non credevo ci mettessi tanto per una sola miniatura...) è perché vorrei sentire delle opinioni 😁 grazie a tutti!!