Posts

225

Joined

Last visited

Days Won

21
Recent Profile Visitors
The recent visitors block is disabled and is not being shown to other users.
ZioDario's Achievements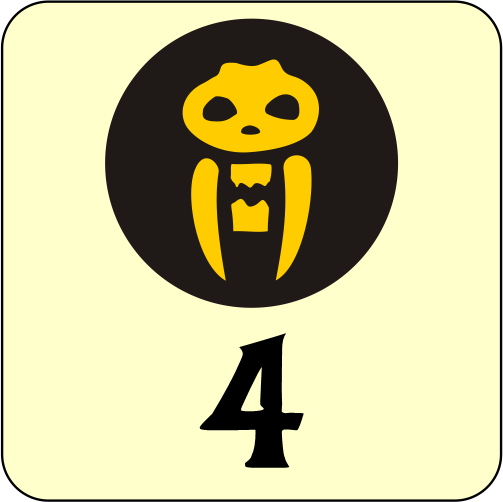 Collezionista di Orchi Nani (4/31)
337
Reputation
https://heroquestforum.it/index.php?/files/file/2042-ladro-rogue-heir-of-elethorn/ Ho caricato anche la scheda per giocare il Ladro (Rogue Heir of Elethorn) per chiunque avesse piacere di ultilizzarlo nella versione classica! Direi che ad ora tutti gli adattamenti della nuova versione alla vecchia son disponibili! Aspettiamo il nuovo materiale con Rise of the Dread Moon! 😉

Il disfattista che è in me dice che non lo vedremo mai per davvero... Però cavoli, mi piace veramente un botto l'estetica, con questi mostri con la faccia brutta alla Mike Mignola! 🤩 Più della nuova edizione di HQ, se devo essere sincero. Se mai vedrà la luce, mi sa che lo prenderò questo!

Sono riuscito a caricare un file compresso contenente tutte le carte singole del ladro, ma non ancora i pdf che mi stanno dando qualche problema. Ora comunque tutte le carte sono disponibili singolarmente, compresa quella mancante sia in crema che in bianco e nero, quindi potete crearvi da soli il vostro file da stampare mettendo come dimensioni delle immagini 8,05×5,5 cm! Io comunque continuerò a provare a caricare i pdf per semplificare il lavoro!

540 e 652 kb. Non penso sia quello il problema. Il pdf del Mythic tier pesava 1,19 Mb e l'ha caricato senza battere ciglio... 🤷🏻‍♂️

Dopo svariate bestemmie, son riuscito a caricare un file compresso che contiene anche i 2 png mancanti. Però per i pdf, anche se compressi, non c'è nulla da fare! 😭

Su Amazon lo vendevano, li avran terminati. Comunque lo trovi altrove, tipo su ebay (sta intorno ai 20-30 €). Per quanto riguarda il Barbarian quest, confermo che c'è dentro la Barbara, anche se la scultura è diversa da quella del Mythic tier. Nell'Elf quest, ci sarà l'Elfo masculo.

No, non ho ancora provato. Dovrei provare da pc a farlo.

Il rogue in Italia è arrivato, ma non in italiano e non lo tradurranno. Queste esclusive come il commander knight restano in inglese. Per quanto riguarda i cavalieri, io ho un mezzo sospetto che li pubblicheranno con miniature nuove nella prossima espansione: Rise of the Dread Moon. Ma è solo un sospetto ispirato dalla boxart, niente di fondato. Per quanto riguarda i personaggi genderswap, li mettono nelle box dei personaggi come elf quest e barbarian quest. Lo faranno anche con nano e mago? Chi può dirlo!?! La roba nel Mythic tier in teoria era un'esclusiva e non si è mai parlato di ripubblicarla, ma chissà... Possiamo solo aspettare. 🤷🏻‍♂️

Comunque son 3 giorni che riprovo a intervalli variabili e ancora nulla. Mi mancano da caricare 2 pdf e 2 png, ma mi dà sempre lo stesso errore... 😕

Era una domanda diretta a @Sandrill o indiretta a me? Io comunque ho provato sia oggi che ieri sera, anche cancellando cache e da browser diverso.

Ho provato ma non ha funzionato... 😟

Buongiorno a tutti! Ho terminato le carte abilità del ladro! Al momento c'è un piccolo bug per cui non riesco a caricare i pdf e la carta Attacco d'opportunità, ma intanto le altre son disponibili per il download. Le ho caricate sia in bianco e nero che in tinta crema (in caso vi sentiste spendaccioni con la stampante e voleste qualcosa di più simile alle carte datate). Ho approfittato per aggiornare i file delle Stregonerie, delle carte delle Terre del Nord e a quelle esclusive del Mythic Tier, aggiungendo a queste ultime anche la Pozione della Magia e le pergamene Saetta e Acqua guaritrice, e rendendo tutti i file disponibili sia in bianco e nero che in crema!

Ho provato a caricare in fucina il file pdf delle carte che ho disegnato per il rogue in stile anni '90, ma mi dà codice errore 200. @Flash, @The MasTer, sapete mica se c'è qualche problema? 🤔

A quanto pare è così. Anch'io avevo il tuo stesso dubbio, ma il testo è quello anche in inglese. Se ti va male, ti scarica tutti gli incantesimi del Caos/Terrore a disposizione; se ti va bene, muore al primo turno. È un po' una mezza pippa... 😅 L'unico modo in cui mi viene da interpretarlo per renderlo un po' più longevo è che ogni carta che peschi, poi la rimescoli nel mazzo di pesca degli incantesimi per il turno successivo. Almeno diminuisci le probabilità di pescare Fuga ogni turno. E se esce un incantesimo di evocazione, può menare le mani in corpo a corpo. Questa è un'interpretazione moooooolto libera del testo. Ma d'altro canto, l'alternativa è che sia un boss veramente fragile. 😬

https://heroquestforum.it/index.php?/files/file/655-kellars-keep-questbook-usa-ita/ @MarcoMancini la versione italiana non va bene, ma i questbook americani tradotti in italiano sono quasi identici alla nuova edizione. Puoi tranquillamente usare questi per giocare! (C'è anche quello di Return of the Witch Lord, ma non riesco a linkarlo. Cerca nella fucina la versione USA-ITA e vedrai che lo trovi).