Posts

275

Joined

Last visited

Days Won

30
Recent Profile Visitors
The recent visitors block is disabled and is not being shown to other users.
ZioDario's Achievements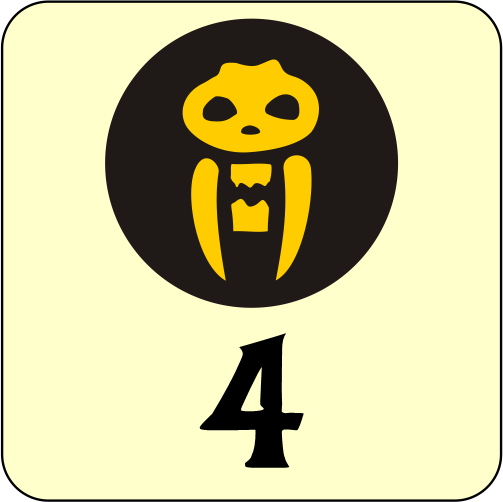 Collezionista di Orchi Nani (4/31)
428
Reputation
E qui la sacra regola aurea "il gioco è mio e me lo gestisco io! 😤" 🤣 Cosa funzionalissima in HQ, considerando che il gioco ha 4 regole e il resto è un'immensa zona grigia.

Di quali bracciali stai parlando? Perché se intendi l'equipaggiamento, è scritto sulla carta che sono in pelle rinforzata, quindi sono indossabili dal Rogue. Se ti riferisci invece ai Bracciali elfici, conta poco il materiale visto che non sono considerati un'Armatura, quindi possono essere combinati con le corazze.

Non mi pare esista qualcosa di specifico, ma in linea di massima basta avere un master un po' sgamato che aumenti il numero di mostri e di trappole nei punti giusti, però non è un lavoro proprio semplice.

La questione Bracciali genera sempre tantissimo casino! 😂 Ora, non vorrei dire sciocchezze, ma: -per quanto riguarda il caso di @Balthier, il Rogue (o Ladro) può utilizzare la carta Equipaggiamento Bracciali, perché sulla carta del Ladro è specificato che non può portare armature di metallo, mentre su quella dei Bracciali è specificato che sono in pelle rinforzata, quindi può utilizzarli senza problemi. I Bracciali sono stati modificati apposta dalla vecchia edizione per poter essere utilizzati da tutti gli eroi non possono indossare armature metalliche (quindi ad ora Mago, Ladro, Bardo, Strega e Druido). -per quanto riguarda il caso di @DevilFrank, il post di Zargon riguardava le armature. Nello specifico, da manuale, ogni eroe può portare un unico tipo di armatura (o Bracciali, o Maglia di ferro, o Armatura corazzata ed equivalenti magici) + armature extra sulla quale carta c'è scritto che possano essere combinate (quindi elmo e scudo). I Bracciali elfici però non sono un'armatura (mi pare. Non ho la carta con me, ma se sono come il Bracciale di ghiaccio del Barbarian quest, non è segnato da nessuna parte che sono un armatura). I Bracciali elfici sono quindi una sorta di talismano, un oggetto che protegge tramite la magia contenuta al loro interno e non grazie alla loro robustezza come un pezzo di armatura. Ne consegue che puoi portare la Cotta di maglia elfica e i Bracciali elfici contemporaneamente.

@capuleius, lavoro splendido, complimenti!!! 🫨👏🏻👏🏻👏🏻

La traduzione dal questbook originale mi pare fosse quella. Semplicemente gli eroi, avendo fatto tutto il fattibile nella quinta impresa, han seguito la voce che li ha portati a queste scale, direi. Tutto qui, solo un cambio di scena non ripreso dalle telecamere!

Beh, se vogliono rimetterle in commercio, già che devono modificarle per adattarle al nuovo regolamento, sarebbe carino se inciccionissero un po' i questbook, magari trasformando l'Orda degli ogre nel Dwarf quest pack e i Maghi di Morcar nel Wizard quest pack. Anche perché erano cortine se non ricordo male (tipo 7 imprese il primo e 5 il secondo). Non sarebbe male se aggiungessero un po' di imprese (incluse le 3 in solitario come per Elf e Barbarian quest) per arrivare almeno a 10 imprese come Kellar e RotWL. Parere personale, eh?!? Non è scritto nulla di simile da nessuna parte... 😅

Bellissima comunque! Vorrei avercela una scrivania così in casa! 😂

L'omino vitruviuano è una chicca! 🤩 Complimenti per la mano incredibilmente ferma, le pergamene sono stupende! Risultato finale bellissimo! Posso permettermi solo una piccola critica costruttiva non richiesta (e che per la quale sei quindi autorizzato a mandarmi a fanciullo) da collega modellista? Magari è solo la fotografia (che a me fregano sempre), ma mi pare che ci siano un po' di linee di fusione. Non fosse stato per quelle, sarebbe stato perfetto!

Sebbene sia un nostalgico della vecchia edizione, devo dire che tutte queste rivelazioni mi stanno intrigando parecchio! Incrocio le dita fortissimo per questa nuova espansione!!! 🤞🏻

In effetti non specifica che Sigill sia il Bardo... 🤔 Boh, io l'avevo dato per scontato, in quanto poi puoi usare il bardo a partire dall'impresa successiva in caso di morte di un eroe. 🤷🏻‍♂️

Non l'ho ancora giocata, quindi non posso darti conferma al 100%, ma mi pare che Sigill fosse proprio un Bardo, quindi nel momento in cui viene liberato, va considerato come un Bardo con l'equipaggiamento iniziale (quindi lo stocco e le 3 carte incantesimo) e viene gestito per quell'impresa dal giocatore che lo libera. Stesso discorso per Udren nella quinta, ma anziché essere un Bardo, ha le caratteristiche di un normale guerriero orco. Perlomeno così mi pare, ma mi sembra che sia spiegato bene nelle pagine introduttive del questbook. 🤔

Quelli della Feldherr sono 36x26 cm di base e hanno diverse altezze (io avevo preso quelli da 5 cm, mi pare). Non sono pensati per le scatole originali dei giochi, ma come sistema di stoccaggio di miniature in apposite scatole sempre in vendita sul sito. È generalmente usato da chi si deve fare una scatola per qualche esercito (tipo Warhammer, per fare un esempio) ed ha miniature di varie misure come può essere un mostrone o un veicolo. Ti sconsiglierei di provare a sagomarle, perché la cornice intorno è intera, non è divisa in cubetti. Se togli quella, perde d'integrità!

Io l'avevo fatto con 2 vassoi e una scatola della Feldherr. È stato un discreto parto, sia per la parte puzzle relativa all'incastro degli elementi, sia a staccare i cubetti di imbottitura, che comunque han resistito ostinatamente. Comunque si può fare, eh?!? Basta armarsi di cutter, pazienza e bestemmie.