Posts

326

Joined

Last visited

Days Won

41
jo.albo's Achievements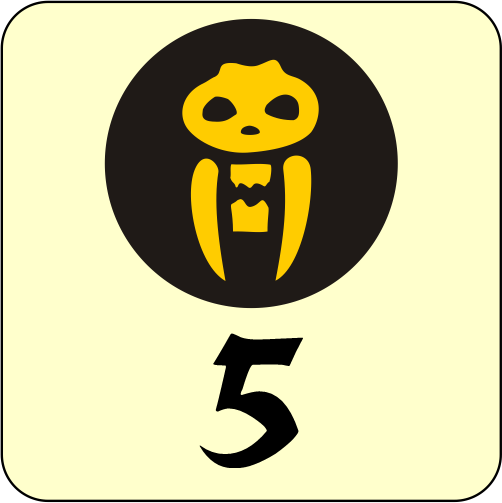 Cacciatore di Orchi Selvaggi (5/31)
499
Reputation
jo.albo

reacted to a post in a topic: La Vendetta del Mago delle Tempeste versione HQ2021 (Revenge of Weather-Man, 1991)

Hai ragione ho dimenticato una porta! e anche tre Goblin nella stanza a destra! Sostituisco il file! Grazie per la segnalazione. Si è solo una impresa. E' qui sul forum se la cerchi. Si chiama Marvel Winter Special. Ci sono anche tiles in più che facevano sempre comodo, ma non tutte vengono utilizzate. Però è scritto nella quest che sono a disposizione di Zargon e che può usarle liberamente.

Qui trovate il pdf del QuestBook La Vendetta del Mago delle Tempeste (ho scelto questo nome perché si avvicina di più all'originale e non crea ambiguità - The Revenge of Weather-Man ). All'interno del pdf ci trovate la quest e le tiles necessarie. Un utente di Reddit lo aveva rifatto in veste grafica 2021 in inglese con tanto di carte. Ho inserito anche le nuove tiles e le carte di questo utente. In pratica ho inserito entrambe le versioni così potete scegliere se beneficiare della vecchia veste grafica o svecchiarla un po' con queste tiles più recenti. Spero vi piaccia. 20/08/2023 Ho sostituito il Questbook perché presenteva degli errori. 22/08/2023 Altre correzioni La Vendetta del Mago delle Tempeste v3.pdf

Attento però il mago non ha bisogno del Kit dei Reagenti il che rende questa abilità simile a quella del Nano per disinnescare le trappole. Comunque io ne ho parlato qui:

Buongiorno a tutti! Non sapevo in quale sezione postare, quindi sentitevi liberi di spostarlo. Io e Matteo Palermo abbiamo pensato di creare un evento un raduno al Lucca Comics and Games che si terrà dall1 al 5 novembre 2023. Non so se in passato sono mai state fatte queste cose ma trovo sia un bel momento per vederci e chiacchierare e perché no prendere d'assalto lo stand di Avalon Hill/Hasbro e svuotarlo Vi allego link dell'evento e locandina. https://fb.me/e/889A4D63y

Purtroppo quel questbook è protetto da diritto d'autore non si può mettere.

Ho letto che la versione in lingua tedesca è stata rinviata a settembre / ottobre. Non ne conosco il motivo, speriamo mantengano le date di uscita come previsto.

Si è stata oscurata a quanto pare. Qui Dioniso ci cova...

Visto che nessuno le ha pubblicate lo faccio io. Ecco le nuove carte annunciate con alcuni spoiler sui mostri Spettro e incantesimo Channel Dread (Canalizza Terrore) e mazzo carte pozioni.

La copertina ufficiale, più il nuovo personaggio inedito pubblicati sul discord ufficiale. Inoltre c'è la lettera della scatola dei Rogue con la firma cerchiata di rosso...

Si Sigill e Udren sono due Orchi esploratori, non c'entrano con l'eroe Bardo che invece può essere utilizzato e controllato come un vero e proprio personaggio. I due esploratori li tratterei come Orchi normali con le loro caratteristiche da orco.

Si il canale ufficiale Avalon Hill

Appena pubblicato dal canale ufficiale su Discord. 😱 Fonte: https://discord.com/channels/861979021418692620/1065288545524261044/1080935123609976922

E anche il giorno in cui il gioco ti arriverà continuerai a bestemmiare in tutte le lingue conosciute dagli uomini perché non ci si comporta così. Io al posto vostro avrei subito convertito la copia e aspettato nel caso fosse mai uscito. Non riesco proprio a capire come abbiate potuto dargli una seconda chance.