Posts

7

Joined

Last visited

Days Won

3
Contact Methods
Sito internet

https://www.thingiverse.com/enfenix/about
enfenix's Achievements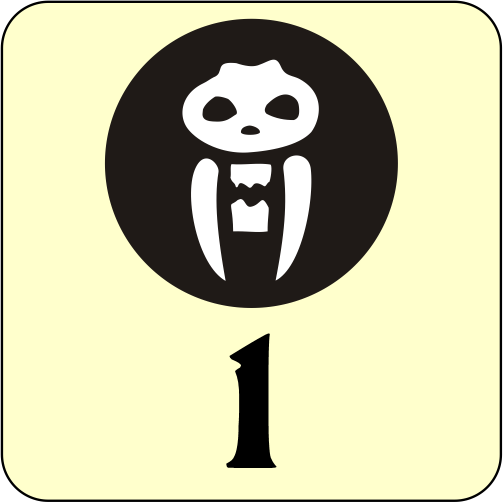 Collezionista di goblin morti (1/31)
32
Reputation
It's a bit like Christmas ... it comes every year. 😉 Hurry up! It ends tomorrow: https://www.humblebundle.com/software/maps-spectacular-software

Still one of the best map tools in my opinion. Now with a new bundle name but similar content. Ancora uno dei migliori strumenti di mappa secondo me. Ora con un nuovo nome di bundle ma contenuti simili. Link to Humble: Maps Bonanza

Maps Extravaganza is back! Fino al 2 Dicembre. Link al nuovo Bundle

Hello @Flash! I usually try to put something together twice a month, but I think I won't achieve that goal this month. Corona laziness fades ... But as soon as I am actively working on something for Thingverse again, I will try to publish pictures of the progress in advance.

Hello everybody! Actually, I have been registered since September 19 and have failed to introduce myself properly. I am actually working in the print ans network sector, but since September I have been trying to design HeroQuest miniatures on Thingiverse. I have been living in Germany for a long time but my first unforgettable encounter with HeroQuest was in Italy as a child. I hope I can return something after using the resources available so far. See you soon. You are welcome to address me in German, Italian or English... we can also do everything else with Google, hands and feet... 🤪

Ciao! Per coloro che amano progettare nuove Tiles, su Humble Bundle c'è di nuovo un'offerta interessante. Questo è in realtà per PC (no per Print), ma l'esperienza ha dimostrato che ci sono sempre cose molto interessanti già a partire da 1 dollaro nel Bundle. Link al Bundle

Ricambio il complimento @Filo. Vedo il tutto come una sana competizione. Ho anche messo in pausa alcune idee perché altre pubblicazioni mi hanno preceduto. Il che non vuol dire che ho respinto le idee. Dai rendering si vede che le miniature sono bene realizzate. Infine lavoriamo tutti con gli stessi files di base. Si potrebbe dire che siamo intercambiabili (senza voler offenderti). La pausa operata da Corona ha incoraggiato alcuni a dedicarsi a questo hobby "virtuale". Potrei pubblicare le tue miniature e probabilmente le persone non noterebbero subito alcuna differenza. Forse qualcuno potrebbe persino pensare che sono migliorato. 😂 Il miglior esempio di questo sono le miniature di m00se - se capisci cosa intendo. Non è un'accusa, rispetto le opere di m00se, ma è ovvio da dove provengono alcune idee. Quello che intendo con questo (e questa è solo un'osservazione personale), è che se i tuoi files fossero disponibili (anche a pagamento), gli altri non si preoccuperebbero di imitarli. Io so che m00se ha una propria stampante e sicuramente non vorrà stare soggetto alla stampante di qualcun altro. Tuttavia, penso che sia positivo che condivivi le tue idee (e le tue stampe) con gli altri. Grazie. Se dovessi creare da zero le miniature come Fabio, probabilmente non le renderei nemmeno io liberamente disponibili. Trovo buoni molti dei tuoi approcci. Li terrò a mente per idee future. PS: Per inciso, fino ad oggi non ho guadagnato alcun centesimo per aver inviato (a mio rischio) i campioni di Battle Master e i quattro Maghi in Svezia per la scansione. Ad un esame più attento, Carlbark ed io siamo rimasti anche sulle spese di spedizione, mentre altri vendono felicemente le miniature. Non sto dicendo questo per piagnucolare, ma per rendere comprensibile che volevamo dare qualcosa in ritorno alla meravigliosa comunità di HeroQuest.

Ciao @Filo! Davvero un bel lavoro. Soprattutto il profeta Skaven. È un peccato che non condividerai i files. Dopo tutto, anche tu hai beneficiato del nostro lavoro (Carlbark/enfenix). Ma è tuo diritto tenere i tuoi tesori sotto chiave. Saluti enfenix.

Ciao enfenix e benvenuto sul Forum Italiano di HeroQuest. Qui troverai infinite risorse gratuite e in italiano per espandere all'infinito il più bel boardgame del mondo. Prendi quanto prima visione del Manifesto del Forum. Se hai dubbi sul funzionamento delle varie sezioni apri un ticket nella sezione Supporto Online.

Ti auguro buon divertimento e buona permanenza a nome della redazione Heroquestgame.com.