Posts

46

Joined

Last visited

Days Won

2
Recent Profile Visitors
The recent visitors block is disabled and is not being shown to other users.
Balthier's Achievements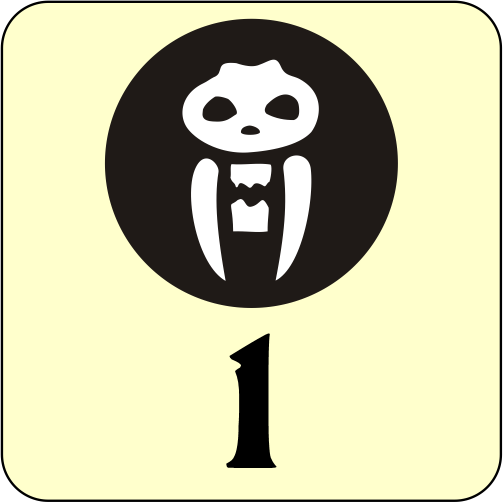 Collezionista di goblin morti (1/31)
11
Reputation
scusate ma secondo voi posso fare le prime 3 quest col personaggio del rinnegato!?

perchè temi per la giocabilità!?

ma si ha una ipotetica possibile data!? hype a mille

ma quindi c'è l'ufficialità che faranno uscire i questbook del Mythic in diverse espansioni dello stile di kellar!? se si sono molto contento al riguardo e mi ferisce al tempo stesso perchè mi sono già fatto i questbook in italiano🤣

Sia mai! 😂 si sta prendendo bene e devo ammettere che alcune sono anche ben studiate! cmq si orso polare nemico bello tosto e sinceramente ho provato a fare la missione con un nuovo barbaro per vedere come sia di difficolta ma la trovo estremamente difficile, e la prima senza fare la pre frozen (quella che si può giocare sull'App) non è proprio da prendere alla leggera! Ora volevo fare una Barbara Donna però partiro con la missione dell'App e vediamo cosa cambia!

ok grazie è più per mio figlio che vuole provare a scrivere la sua storia!😉

hai finito cosa!? io purtroppo sto andando un po' a rilento perchè ho il figlio che si è appassionato e ha stabilito la regola una missione dal gioco e una missione delle sue che crea in abbondanza!😂 che sono anche molto belle! però ho fatto la prima di Frozen con il mio Campione Barbaro Conan equipaggiato con lama degli spiriti, balestra, Corazza di Borin elmo e scudo, con 2 pozioni risananti e un infuso eroico! morale della favola ho fatto una fatica assurda quando ho trovato l'orso! mamma mia che nemico! alla fine sono stato costretto ad usare le due pozioni!

si grazie molto gentile! mi permetto di chiederti ancora una cosa, ma c'è un prestampato, non so come definirlo altrimenti in modo di fare proprio un questbook dove poi io vado in tipografia e faccio stampare! per spiegarmi un po' come chi ha fatto quel bellissimo lavoro di traduzione di kellar e lo stregone, dove è praticamente uguale all'originale! non so se mi sono spiegato!

ma scusate se uno volesse scriversi delle quest per i fatti suoi e poi volesse stamparle usando i font dei normali questbook c'è qualcuno che sappia dove trovarli!? grazie!

più o meno😂 però io creerei delle mappe interconnesse, ad esempio mentre ci si trova in una catacomba hai due possibili finali una scalinata che magari ti fa risalire al castello, mentre l'altra scendi più in profondità così da addentrarti più in profondità e poi da li ci si può sbizzarrire come meglio ci si riesce!

a me piacerebbe moltissimo che creassero delle imprese con dei bivi narrativi anche segreti cosi da poter aver maggior imprese! non so se mi sono spiegato!😁

ok c'è la versione 1.70 che introduce la maga!!😍

mi sono iscritto al tizio che fa video su Heroquest che qualcuno ha postato poco tempo fa, e stamani ha proprio fatto un video dove secondo lui i preordini sarebbero partiti tra poco e che la possibile data di rilascio sia in estate verso luglio.

grazie immaginavo, perchè anche io sono andato a guardare i vari aggiornamenti ma ho notato che l'ultimo è stato per inserire il polacco! restiamo ad aspettare sicuramente avranno avuto delle grane!