Posts

67

Joined

Last visited

Days Won

2
Recent Profile Visitors
The recent visitors block is disabled and is not being shown to other users.
Balthier's Achievements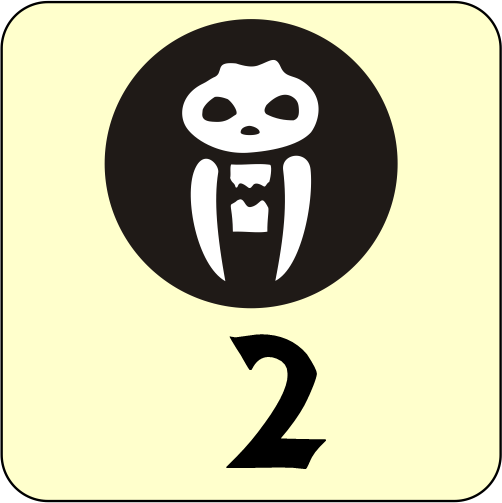 Cacciatore di Goblin delle Caverne (2/31)
17
Reputation
molto bene allora le indiscrezioni sulle altre espansioni sono quasi certe! molto contento di tutto e chiedo se si hanno già delle ipotetiche tempistiche, perchè dal sito del preordine mi da come data di consegna !5 gennaio 2024😢

si sarà proprio così, però se la si pesca è veramente una sfiga infinita!😂

sarebbe interessante se pensassero a fare anche solo dei QuestBook comprensivi di tutte le espansioni, con avventure aggiuntive!

ottimo! mi spaventano le tempistiche sinceramente! ma sono ben lieto di avere nuovo materiale da giocare!

ma dite che l'app verrà aggiornata con le tempistiche per la maga dello specchio? qualcuno ha già avuto modo di giocarci!? prime impressioni?

il problema è stato proprio quello! ti spiego nella prima ho usato gli incantesimi elfici ma ho notato che mi conveniva avere le magie d'acqua perchè gli incantesimi elfici sono almeno credo fatti per le sfide di gruppo! invece sonno è fino a quando non tira un 6 ed è quindi molto buona! il problema è l'attacco che con due singoli dati è troppo poco! ora le sto facendo con la mia elfa potenziata dal gioco base ed è cmq dura! perchè i due lupi li ho tirati giù ma ho usato 2 pozioni e l'elisir! cmq sia mi sto divertendo molto ugualmente!

Sono molto curioso! ma una domanda... una scheda dove segnare tutte le nuove avventure!? dopo Frozen zero! mi piacerebbe rilasciassero delle schede per i personaggi in pdf cosi che si possano aggiornare!

Sfrutto la tua discussione per raccontare la mia esperienza con la maga dello specchio! ho voluto provare ad iniziare la nuova storia con un personaggio nuovo, ho così dato vita a Link😁 e spoiler purtroppo non è una storia a lieto fine si perchè purtroppo nella seconda missione dopo una battaglia feroce col lupo, credevo di aver finalmente battuto il nemico più ostico, ma con mia sorpresa e con tanto rammarico ne ho incontrato un altro!😭 giuro quando ho aperto la porta e l'app mi ha messo davanti un Lupo mi sono arreso! avevo il personaggio potenziato con l'armatura elfica quindi +2, ma il problema era l'attacco! e nonostante l'elisir Link è stato vittima del mio ego! Mi chiedo e vi chiedo se sia realmente fattibile finire le 3 missioni in solitario con un personaggio nuovo! stasera ho fatto la missione 2 con la mia Elfa potenziata grazie al set Base ma faccio comunque fatica i Lupi sono un vero dito in ... micidiali!

io resto cmq fiducioso e galvanizzato! sono sempre felice di avere una nuova espansione! già ordinata e mi conferma come giorno di arrivo il 20!

Gran bel sunto! Io purtroppo sono molto indietro ho avuto il trasloco e non sono più riuscito ad andare avanti ma conterò di recuperare da metà luglio! io ho il grosso difetto che voglio subito tutto!😂e quindi quando leggevo e vedevo le tue foto mi mangiavo le mani perchè la voglia di giocare è tanta! sono curioso di leggere poi le tue avventure con la prossima espansione!

ottimo! appena esce su amazon la si preordina!

ma ad oggi non c'è ancora nessuna foto della confezione e di cosa ci sia al suo interno!? per la maga magari ricordo male, però mi pareva essere stata svelata molto prima!

sicuramente una FAQ ufficiale andrebbe aggiornata ai giorni nostri perchè anche se alla base si lascia molta interpretazione è giusta dare una linea guida sensata! poi è anche giusto divertirsi e trovare dei giusti compromessi! io quando faccio il master interpreto varie lacune!

non credo! se aspetti puoi sperare su Amazon! per l'espansione di Rise of the Dread Moon c'è il tread apposito dove ci sono costanti aggiornamenti quando disponibili! hanno appena mostrato le miniature!

finalmente comincia a vedersi qualcosa! le miniature mi paiono essere molto ben fatte! saranno una vera bellezza dipinte!