Posts

492

Joined

Last visited

Days Won

17
Recent Profile Visitors
The recent visitors block is disabled and is not being shown to other users.
Andros84's Achievements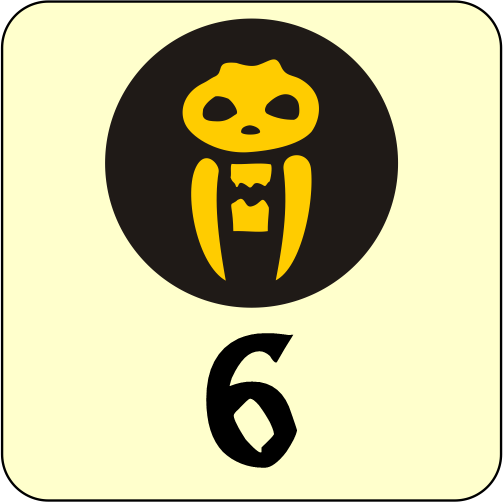 Sterminatore di Orchi Neri (6/31)
373
Reputation
Beh, mi sembra che in teoria puoi, ma se non ricordo male l'attacco doppio funziona solo con pugnale e spadino. Quindi perdqeresti l'attacco doppio. Poi non può indossare armature.

Non penso che ci siano controindicazioni, tranne che buona parte (se non tutte) delle armi che troverai saranno inutili (credo), visto che non può indossare armature ed ha già due armi praticamente prestabilite... Quindi in pratica credo che si perda buona parte del senso di "crescita" per la quale dovrebbero servire le 3 quest in solitaria.

Si infatti, non mi ricordavo bene, ma qualcosa mi suonava. Non essendo ancora arrivato alle espansioni poi non mi ero nemmeno reso conto che nella nuova versione non se ne parlasse...

Ma può essere che il cattivone con la barba bianca sia Sir Ragnar? Non mi ricordo dove si dicesse che aveva tradito...

Per quando arriverò a giocarle (fra un bel pò, mi sa) pensavo anche io di fare così. Magari tesori e artefatti se li tiene l'eroe novizio, ma si gioca tutti assieme... Magari per allora i bimbi saranno abbastanza grandi e potrò finalmente liberarmi dell'app e tornare a fare il master, così se sono troppo facili in gruppo, ci aggiungo qualche mostro o trappola extra sul momento.

Beh tradizionalista... purtroppo questa cosa delle quest in solitaria viene anche lei da una vecchia tradizione... ma americana! C'erano già nel Barbarian quest pack e nell'Elf quest pack. Il punto è che può anche avere senso usarle per "livellare" i nuovi eroi, ma è praticamente... poco praticabile. Che fanno gli altri 3 eroi mentre il nuovo eroe fa incetta di tesori ed equipaggiamenti? Dovrebbero trovarsi solo lui e il master in separata sede? Se le gioca solo l'eroe con l'app? Bah...

Leggendo commenti su Facebook comunque concordo con alcuni: qualunque cosa ci mettano in più rispetto al Mythic Tier sarebbe poco rispettoso nei confronti di chi ha fatto la campagna di crowdfunding, perché per avere gli extra dovrebbero di fatto acquistare un questbook doppio che hanno già pagato. Dubito comunque che Hasbro si faccia mancare una occasione di guadagno per rispetto di qualche backer.

Nuovi eroi no, se non modificando il questbook già esistente. O magari lo danno come "bonus", ma non esplicitamente menzionato nella storia. Comunque si, mi chiedo anch'io (se confermato) cosa potrebbero metterci. Prophecy of Telor com'è ora è perfettamente giocabile col solo base (2021), quindi ogni cosa in più sarebbe puramente "estetica"; niente di realmente necessario per giocarlo. Forse giusto la tile dell'arena potrebbe essere utile. Non è che danno solo il questbook? Avrebbe abbastanza senso... P.s. non ho discord, quindi non posso vedere personalmente, ma su che canale è? Avalon Hill? Hasbro?

Andros84

reacted to a post in a topic: Domanda per acquistare espansione: meglio Frozen Horror o la Maga dello specchio? De gustibus ovviamente...

Ad ogni modo qualcuno che le ha giocate veramente sono sicuro che ci sia qui, e quello che in effetti manca qui sul forum credo sia una vera analisi\recensione da parte di qualche "esperto" che le ha effettivamente giocate. Ci sono solo piccole considerazioni sparpagliate qua e là in decine di thread. Nessuno che si offra di farla...? @lestodante, se non proprio tu, non conosci qualcuno di papabile? Non dico una dissertazione approfondita, ma... qualcosa... basato sul gameplay e non sulla mera componentistica.

Ovviamente la risposta giusta è entrambe... 😁Ma comunque dubito che molti possano dare una risposta "vera", perché ancora pochi qui le hanno giocate, credo. Pochissimi hanno giocato la versione anni '90 ed ancora pochi la nuova edizione. Io non ci sono ancora riuscito. Credo si debba ancora attendere per avere consigli basati su vera esperienza...

Un pò off topic, ma comunque su fb ho visto che in questo periodo c'erano Heroquest in vendita scontati del 50% in UK, quindi forse tanto torto non aveva... 😁 Se capitasse anche qui, un mezzo pensierino per sostituire la mia versione inglese con quella italiana forse lo farei... 😏

No. Nell'opinione degli amministratori del forum, mettere le scansioni del libretto originale è troppo rischioso dal punto di vista della violazione dei diritti d'autore. Mettere la traduzione fan made lo è meno. Non so bene il perché, ma la loro decisione è questa...

Si, nel mio post precedente mi riferivo proprio a qualcosa come la meccanica del buio. E forse c'era anche qualche altra piccola cosa nelle varie quest singole che mi facevano pensare che un minimo di innovazione volessero apportarla, ma che avessero preferito lasciare le espansioni "storiche" il più possibile inalterate. Ora però che l'espansione è nuova di zecca forse si sbilanceranno. Certo che cose tipo il buio sono buone, ma poca cosa rispetto a quelle che i "detrattori" vorrebbero. Chi dice che heroquest è un gioco vecchio nelle meccaniche e limitato rispetto ai dungeon crawler moderni, e che Hasbro con la ristampa ha sprecato l'occasione di svecchiarlo, certo non si accontenterebbe di questo. Si tratterebbe di agire anche sul regolamento base. Io non sono un "detrattore", ma diciamo che non vedrei male un "ammodernamento", anche se non radicale perché di heroquest apprezzo la semplicità. Però non credo proprio che si arriverà a tanto...

Lo spero vivamente! Taro solo al ribasso le speranze per non rimanere deluso! 🫣

Ho belle aspettative anch'io, ma non credo introdurranno chissà quali novità. Ovvero non credo andranno a toccare il regolamento base. Al massimo qualcosa del tipo già visto nelle quest singole online (che già non è male, secondo me...).