Posts

51

Joined

Last visited

Days Won

12
Recent Profile Visitors
The recent visitors block is disabled and is not being shown to other users.
Dany's Achievements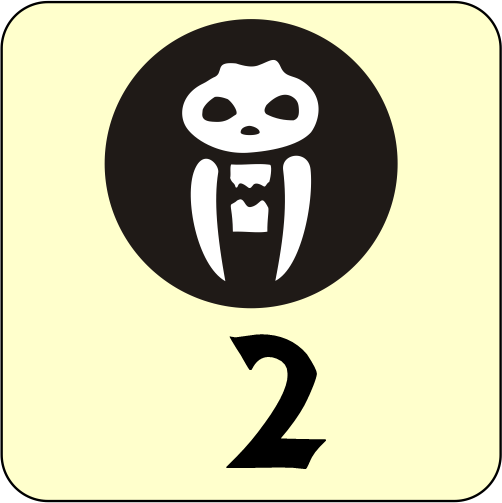 Cacciatore di Goblin delle Caverne (2/31)
107
Reputation
the butcher

reacted to a post in a topic: HeroQuest torna dopo 32 anni, aperto il pre-ordine su Amazon.it

Laibach

reacted to a post in a topic: HeroQuest torna dopo 32 anni, aperto il pre-ordine su Amazon.it

Purtroppo, io non mi sento così positivo nei riguardi di questa nuova edizione. Voglio dire, dopo 32 anni e una mezza truffa, è realmente questo quello che vi aspettavate? Io no. È questo che farà battere i cuori (come ha fatto con i nostri da giovani) alle nuove leve? Io non credo proprio. C'era bisogno dell'orco bardo e di mettere i sandali al barbaro? Non scherziamo dai! L'unico pensiero che tutto ciò mi suscita è una banale "operazione nostalgia" con unico target...NOI, in special modo quelli (di noi) che non erano riusciti ad averne una copia da giovani o quelli che l'avevano persa nell'arco degli "eoni" o nei meandri di armadi e cantine, invece che puntare ad una nuova fetta di mercato vogliosa di godere delle meraviglie che 32 anni di attesa e di evoluzione avrebbero potuto regalar loro! Invece che svecchiare le meccaniche, unico vero aspetto che avrebbero dovuto considerare, rendendolo un motore di gioco più dinamico, moderno e idoneo al rilancio del brand in grande stile, hanno puntato su di un più semplice restyling riuscendoci, tra l'altro, solo in parte. Ci vedo solo pigrizia, e non voglia di far ripartire un marchio storico a cui tutti i dungeon crawler devono la propria esistenza.

L'immagine più bella di questa edizione di Hero Quest!!!

Dany

reacted to a post in a topic: Galleria delle miniature dipinte della nuova versione di HeroQuest

In effetti, per me, sarebbero più interessanti le tue sensazioni/impressioni che un unboxing vero e proprio.

In effetti lo zaino lo vedo più per un'avventura all'esterno che per chi si aggira nel sottosuolo...

Bellissime!!! Sei bravissimo!

Guardavo la scatola da una vita senza avere il coraggio di aprirla per iniziare a dipingere il suo bellissimo (e oggi rarissimo) contenuto, ma da quando sono iscritto qui ho visto talmente tanti bei lavori che ho deciso di iniziare a dipingere Durin's Doom della Ral Partha e queste sono le prime foto che vi posto. Lui (credo sia Durin) è il primo di un party di 4 impavidi nani che vanno ad affrontare Smaug per riprendersi l'oro che gli è stato rubato. E questa è la base... nel "buco" dietro alla zampa andrà fissata la roccia con sopra Durin.

Ah ok, essendo molto interessato al gioco volevo sapere le tue impressioni nel caso lo avessi avuto. Comunque, complimenti per le tue opere... sei un bravissimo artista!

Ciao @Vercingetorige, sono pezzi di Core Space?

Lo vedo male... molto male il povero Sir Ragnar!

Grazie mille @4m3n0 sei veramente gentile!!!

Tabellone completo dei corridoi mancanti, ho provato ad assemblarlo prendendo i pezzi della forma giusta ma casuali per vedere se riportassero tutti gli "incastri" e sembra che vada tutto bene. Nei prossimi giorni dipingerò tutto in attesa dell'arrivo dei magneti.

Bellissime, sei veramente un artista!!!!

Fatto con lo Chanteclair, immersa totalmente per 1 notte e spazzolata con un vecchio spazzolino da denti sotto acqua corrente per 5/10 min al massimo...la minia è tornata nuova!!!

Ho cercato di "abbellire" la stanza centrale incidendo il pavimento... sono abbastanza soddisfatto del risultato. Anche per questo metto la foto con e senza flash.