Posts

119

Joined

Last visited

Days Won

2
Emanuel's Achievements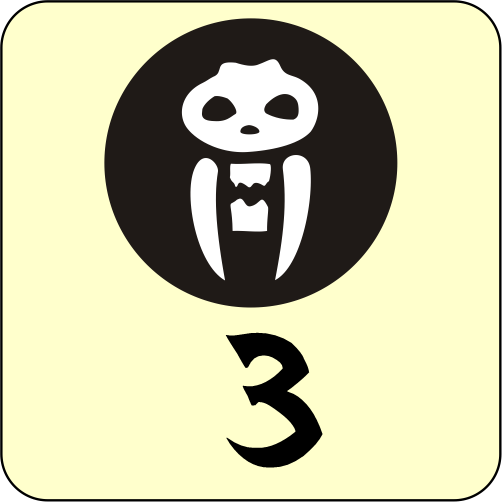 Sterminatore di Goblin delle Foreste (3/31)
68
Reputation
Emanuel

reacted to a post in a topic: HeroQuest torna dopo 32 anni, aperto il pre-ordine su Amazon.it

Mi piace molto questa idea del malus in difesa, bisogna anche dire però che, se seguiamo il bestiario ufficiale (senza mostri con attacchi diagonali/ a distanza), un Barbaro che blocca una porta (nella situazione tipo con tutti gli Eroi dietro e di fianco a lui e i mostri di rimpetto dall'altra parte) potrebbe ricevere al massimo 2 attacchi in un turno (dal mostro che si potrebbe trovare già di fronte alla porta e che poi si sposterà e da quello che prenderebbe il suo posto muovendo lì e che quindi poi non si potrebbe più spostare per far spazio ad altri)... quindi un malus dalla terza difesa potrebbe essere poco rilevante ai fini di scoraggiare questa situazione (moooolto fastidiosa)...

Con le espansioni usando il primo metodo se esce un doppio turno Master c'è un totale party kill, nel base ci sta... nelle espansioni opterei più per il metodo Drey (Master come terzo fisso, così 2 Eroi agiscono prima e 2 dopo).

sparajurij83

reacted to a post in a topic: GameZone (alias Ludofilia) rinomina il suo gioco TseuQuesT

Basta non cercare tesori se si è messi non troppo bene...

Nel regolamento europeo, ma qui si usa quello americano e si può cercare tesori solo nelle stanze ma ogni eroe può farlo...

Si, ogni stanza può essere cercata da ciascun eroe...

Questo gioco con la app perde quasi tutto e diventa persino noioso, io ho sempre fatto il Master, lo sono da decenni e ti posso dire che la buona riuscita di una partita dipende molto anche dal Master (un pò come a D&D ma in misura mooolto ridotta), anche il party è importante, come dice Andros, se si ha un party iper esperto e competitivo che si mettere in formazione dietro le porte, cerca tutto e pulisce tutto prima di procedere allora si perde anche lì qualcosa. Pensa io avevo un party che addirittura si metteva in formazione anche per cercare Tesori in modo che il cercatore non avesse caselle libere adiacenti e così, un caso di mostro errante, non potesse venire attaccato. Io ho risolto nel tempo con varie house rules, tipo carte evento per non dare tempo agli Eroi di mettersi in formazione ogni volta oppure il mostro errante che attacca cmq un Eroe anche se non sia il cercatore o ancora mostri con attacchi diagonali per scardinare le formazioni blocca-porta. Per quanto riguarda le espansioni... lì il livello sale, sono mooolto più divertenti da giocare e sono molto sfidanti anche per Eroi ben equippati...