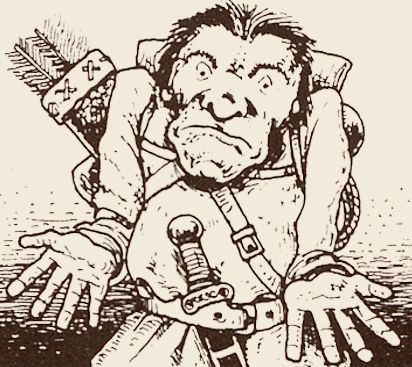 Content Count

5

Joined

Last visited

Days Won

2
About 2Dipicche
Rank

Collezionista di goblin morti


Birthday

12/22/1980
Recent Profile Visitors
The recent visitors block is disabled and is not being shown to other users.
Mi hanno spiegato come funziona: se supporti lo scultore su patreon (con una spesa di circa 10 euro) hai diritto a scaricare e stamparti i file delle miniature (una decina), le miniature sono disponibili per tutto il mese in cui vengono rilasciate, poi vengono sostituite con nuove, se sei un patrono allora puoi fare richieste allo scultore sulle prossime miniature da scolpire. In particolare le nuove di questo mese sono davvero impressionanti anche se non strettamente correlate a Heroquest. Mi é stato detto che ci sarà anche una campagna di Indiegogo per le versioni fisiche dei modelli rilasci

Grazie @Flash! Questo scultore mi ha detto che sta lavorando al Nano e al Fimir adesso.

Buona sera a tutti. Ho trovato questo scultore Francesco A. Pizzo che sta facendo delle belle miniature e altre cose per Heroquest su Facebook: https://m.facebook.com/GHAMAK.TV Questo è il sito dello scultore: https://www.patreon.com/user/overview?u=887432 Si rifà molto alle immagini delle carte degli eroi.

Grazie per l'accoglienza!

Grazie @Conan 75! Hai ragione stò già scaricando un pó di materiale. È incredibile il materiale che stò trovando. Non mi sarei mai aspettato che un gioco così vecchio abbia ancora così eco.

Buon sera a tutti. Ho scoperto questo forum per caso ed è stata una piacevole sorpresa. Non sapevo di cosa trattassero le varie espansioni l'ho coperto tramite voi, mi si è aperto un mondo nuovo e la voglia di riaprire quella scatola rivedere quei disegni ricercare quelle sensazioni e magari dopo più di 27 magari rigiocare con mio fratello e magari coinvolgere mio nipote o un domani mio figlio. Ho cercato la scatola del gioco alla prima occasione che andai da mia madre, la trovo la apro, tolgo il tabellone prestando la vista del contenuto e... nulla solo le carte! Avevo dimentic

Ciao 2Dipicche e benvenuto sul Forum Italiano di HeroQuest. Qui troverai infinite risorse gratuite e in italiano per espandere all'infinito il più bel boardgame del mondo. Prendi quanto prima visione del Manifesto del Forum. Se hai dubbi sul funzionamento delle varie sezioni apri un ticket nella sezione Supporto Online.

Ti auguro buon divertimento e buona permanenza a nome della redazione Heroquestgame.com.