Posts

46

Joined

Last visited

Days Won

8
wiseludo's Achievements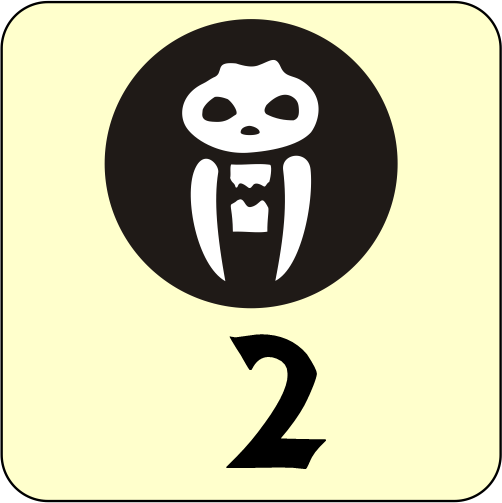 Cacciatore di Goblin delle Caverne (2/31)
80
Reputation
wiseludo

reacted to a post in a topic: HeroQuest torna dopo 32 anni, aperto il pre-ordine su Amazon.it

wiseludo

reacted to a post in a topic: HeroQuest torna dopo 32 anni, aperto il pre-ordine su Amazon.it

Sei più riuscito a lavorare allo scan delle carte italiane? Ieri ho fatto una partita con amici che non masticano bene l'inglese ed è stato un po' macchinoso giocare. 😭 Se qualcuno ha le scan oppure vorrebbe lavorarci, fatevi avanti!

Si, confermato qui. https://www.gamescore.it/2022/07/12/heroquest-frozen-horror-arrivera-in-italia/?fbclid=IwAR1GVsAPZ9Raw5QB-zmiGkk7R0sTid63GDAlWIseUd0AAoYdqr0A-ko_Z9A&fs=e&s=cl

Ad alcune persone che avevano preordinato The Frozen Horror negli USA è già arrivato. Grafica e qualità delle miniature in linea con quanto già visto, ma non si sa ancora niente sulle quest.

Progetto carinissimo, c'è anche questo tizio che ha fatto un HeroQuest da Viaggio!

Su Amazon USA è uscito brevemente il preordine di Frozen Horror (Barbarian Quest). https://www.amazon.com/dp/B09XRDWGMK?fbclid=IwAR1ZtiwttHvqzFpfj7n1b2hMbVuzvFSK9ztGAfNzIM7hf0apXoHA5RshRt4 Nella descrizione specificano che ci saranno anche quest inedite. Facendo il giro su altri siti, lo danno disponibile da fine Settembre 2022.

Sono dei remake. Etsy in generale è una piattaforma dove artigiani/maker/visual artist vendono le loro cose. Probabilmente sono stampati in 3D su resina, non mi stupirei se si trovassero anche su Cults (per acquistare file .stl da stampare 3D).

Non so se serva un vero e proprio scanner professionale, ma penso che anche con una fotocamera molto buona e senza riflessi di luci limitrofe si possa fare un buon lavoro!

Sarebbe fantastico e daresti un grande contributo alla Community!

C'è qualche animia pia con la versione italiana che se la sentirebbe di scansionare il materiale italiano (libro imprese, carte, ecc) e postarlo nella Fucina? Ho preso la Mythic Tier ma voglio giocarci con i miei amici che preferiscono l'italiano. Grazie!

Sto vedendo un sacco di negozi di giochi da tavolo che postano le foto di HeroQuest con una luce divina. Pare che sia finalmente arrivato!

Che peccato che la Mythic Tier non arrivi in italiano. Non mi spaventa l'inglese però la versione Mythic ha veramente un botto di roba interessante e ovviamente si trova solo a prezzi folli su eBay (sotto a 700€ non si trova mai). Che rosicata.

Ho notato oggi che la versione inglese su Amazon è in consegna per la settimana prossima!!! https://www.amazon.it/Hasbro-Gaming-HeroQuest-Miniature-Multicolore/dp/B09LKNW9PK/ref=sr_1_2?crid=3F9B40PO0VT95&keywords=heroquest&qid=1644352779&sprefix=heroq%2Caps%2C97&sr=8-2

Demonform sembra una sorta di ragno demoniaco, comunque mi pare che sia fortissima la Warlock! Attacca a distanza, ha degli incantesimi che ti tolgono dai guai e in più riesce pure a riprendersi Demonform e quindi attaccare consistentemente con 3 dadi. Come seconda linea mi sembra veramente OP.

@lestodante e @giovanni.albore una domanda per voi che avete il Mythic Tier: come sono le carte incantesimi del bardo? Ho fatto una rapida ricerca online e non si trovano le illustrazioni, ma solo le descrizioni degli incantesimi.

Ciao wiseludo e benvenuto sul Forum Italiano di HeroQuest. Qui troverai infinite risorse gratuite e in italiano per espandere all'infinito il più bel boardgame del mondo. Prendi quanto prima visione del Manifesto del Forum. Se hai dubbi sul funzionamento delle varie sezioni apri un ticket nella sezione Supporto Online.

Ti auguro buon divertimento e buona permanenza a nome della redazione Heroquestgame.com.