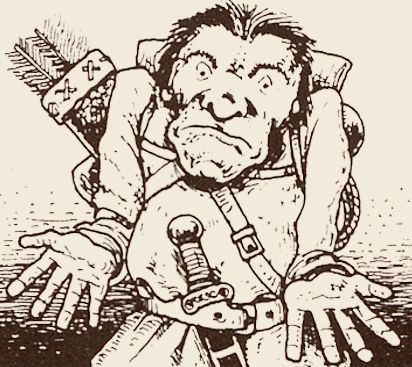 Posts

52

Joined

Last visited

Days Won

1
Recent Profile Visitors
The recent visitors block is disabled and is not being shown to other users.
Helgast's Achievements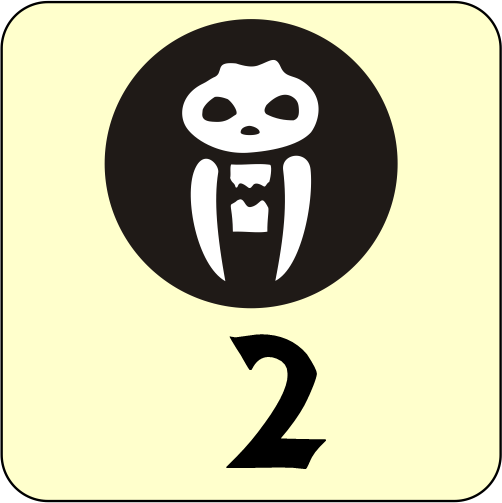 Cacciatore di Goblin delle Caverne (2/31)
68
Reputation
Helgast

reacted to a post in a topic: HeroQuest torna dopo 32 anni, aperto il pre-ordine su Amazon.it

Complice la sensibile diminuzione di prezzo su Amazon (rispetto all'ultima volta che ho avuto occasione di controllare, ossia molti mesi fa) sono andato a sbirciare tra le recensioni di aprile e maggio e ho notato da alcune foto allegate che la scatola appare leggermente diversa da quella uscita l'anno scorso. Volevo pertanto chiedere se si tratti effettivamente della versione "corretta" con tutte le migliorie apportate a carte, miniature, vassoi etc., e non siano quindi casi isolati e non ci sia il rischio di vedersi recapitare la prima versione (dopo essermi accaparrato pochi giorni fa una scatola di "Battle Masters", credo a questo punto che la riedizione di HQ potrebbe essere la prossima della mia lista).

Io ho installato Bluestack 5 e finora non ho avuto alcun problema.

Franz

reacted to a post in a topic: HeroQuest 1989 (Milton Bradley) Vs. HeroQuest 2021 (Avalon Hill)

Per bypassare il problema dell'incompatibilità ho installato un emulatore android sul mio laptop sul quale riesco agevolmente a scaricare l'app dal Playstore. Riesco così a visualizzarlo su uno schermo più grande in modalità "fullscreen" con una fluidità eccellente (sul mio tablet la prima release, l'unica rimasta compatibile, procedeva a scatti).

Laibach

reacted to a post in a topic: HeroQuest torna dopo 32 anni, aperto il pre-ordine su Amazon.it

Mi sento di condividere tout court le riserve e il voto finale espresso dallo YouTuber che, in sostanza, avanza le stesse critiche e perplessità sull'art direction che ebbi due anni fa al momento del "reveal" da parte della Hasbro. In questo video ho anche potuto valutare meglio la supergommosità delle miniature che è a dir poco oscena (sembrerebbero quasi degli exogini fantasy). Mi unisco anch'io al suo rammarico per il mancato coinvolgimento della CMON che avrebbe di certo partorito un degno erede dell'originale e reso più che ragionevoli i 150 euro del prezzo iniziale. A tal riguardo, credo proprio che molte delle miniature di Chtulhu Death May Die potrebbero prestarsi a popolare nuove campagne personalizzate.

Laibach

reacted to a post in a topic: HeroQuest torna dopo 32 anni, aperto il pre-ordine su Amazon.it

Quuindi il mercato italico vanterebbe l'esclusiva mondiale di copie "ufficialmente" manomesse prima della vendita. A giudicare dalle foto con le scatole interne più o meno visibilmente lesionate, questo potrebbe spiegare anche il perchè di alcune confezioni vendute come usate già da vari giorni. Per restare in tema di "casini" e di "caos", mi sono accorto solo di recente che la versione italiana del 1989 aveva omesso gli incantesimi del caos presenti in quella americana, scoperta che mi ha amareggiato alquanto considerando che, unitamente al regolamento tradotto con evitabili "licenze poetiche", mi ha fatto comprendere quanto più articolate e avvincenti sarebbero potute essere le mie sessioni di gioco dell'epoca (nonostante avessi creato alcune home rules per le mie campagne personalizzate). In ogni caso, più guardo i video e le foto degli unboxing più rimpiango che non siano stati un pò più fedeli alle atmosfere dark-frazettiane dell'originale (è comprensibile che abbiano cercato e dovuto prendere le distanze dallo stile di Warhammer Fantasy, ma forse si sarebbe anche potuto evitare di scimmiottare quello di Diablo III e Torchlight).

Helgast

reacted to a post in a topic: HeroQuest torna dopo 32 anni, aperto il pre-ordine su Amazon.it

Helgast

reacted to a post in a topic: HeroQuest torna dopo 32 anni, aperto il pre-ordine su Amazon.it

Direi che siamo di fronte all'update più significativo che la Hasbro potesse implementare per questo gioco. La prospettiva di poter beneficiare periodicamente di nuove quests all'interno dell'app ha difatti riacceso il mio interesse verso la modalità solitaria che era andato affievolendosi dopo la release di novembre.

Pertanto resterebbero solo le miniature e le porte in plastica. Allora forse converrà attendere qualche offerta e/o calo di prezzo. Ammetto tuttavia che ultimamente ha cominciato a farmi gola anche il gioco base soprattutto per le porte, i mobili in plastica e il tabellone più ampio (sempre che si decidano a pubblicarlo anche sul mercato italico).

Sì, ero a conoscenza della possibilità di recuperare e stampare in autonomia i componenti cartacei delle espansioni, ma nel mio post riflettevo sul fatto che "Frozen Horror" avrà tiles, miniature e altri componenti tarati sulle dimensioni del remake della Hasbro e che quindi se volessi usarlo con la mia versione della MB andrei incontro a problemi di compatibilità (nella Fucina comunque non ho trovato files relativi a questa espansione). A giudicare dai video di comparazione le miniature differiscono principalmente per le basette circolari ma sembrano essere ancora utilizzabili sul vecchio tabellone, quindi il problema si limiterebbe più che altro alle tiles. Resto dubbioso tuttavia se le miniature da sole possano giustificarne l'acquisto.

Avendo già l'originale del 1989 e le due espansioni "La Rocca di Kellar" e "L'Orda degli Ogre", "Frozen Horror" potrebbe forse essere la mia unica opzione d'acquisto. Resto tuttavia perplesso circa il fatto che la lieve discrepanza di dimensioni possa renderlo o meno del tutto incompatibile con le vecchia versione.

Dopo aver letto di questo ennesimo rinvio della versione italiana, comincio a pensare che la mia crescente tendenza a trattare la mia copia ultratrentennale come una reliquia sacra in fondo sia più che giustificabile. Da qualche tempo l'ho sottratto all'ambiente "inospitale" della soffitta e ora la conservo in un luogo asettico, al riparo dalla luce e dalla polvere insieme al consanguineo "Starquest" da poco recuperato.

Col rischio di violare il mio "pseudo-anonimato", devo dire che, per quanto gradevole, personalmente con la tecnica dell'olio su tela sarei stato capace di realizzare una "locandina" molto più sanguigna e dinamica mescolando lo stile di Edwards e quello da "digital-comic" della riedizione. Ma non avendo ormai tempo sufficiente per cimentarmi in "fan-art" non ufficiali, accontentiamoci di quello che passano su Instagram (detto senza acrimonia).

Molto prima che venisse annunciato il remake, dopo una prolungata astinenza dai dungeon crawlers, mi sono deciso a procurarmi una copia di "Descent: Viaggi nelle tenebre - seconda edizione". Per quanto lo stile grafico da videogioco alla Diablo III non sia nelle mie corde sono riuscito a digerirlo perchè le illustrazioni non pretendevano di imitare o scimmiottare in tutto e per tutto quelle della prima edizione. Qui invece ad irritare è proprio l'involgarimento mirato di tutto l'apparato visivo così accuratamente allestito nell'89 (potrei salvare il nuovo tabellone e alcune carte, ma dovrei averle tra le mani per esprimere un giudizio più onesto).

A mio avviso il fattore nostalgia in questo caso assume un valore abbastanza relativo. Perchè se ci si ritrova con miniature monche, sghembe (come quelle mostrate nel video di comparazione) o che si rompono perchè pressate scorrettamente dentro gli alloggiamenti, non si tratta più di fare raffronti pro o contro, ma di farsi rimborsare almeno la metà del prezzo (che sopra i 100€ continua ad essere ridicolo considerando giochi come "Chtulhu: Death may die" o "Bloodborne" venduti a molto meno ma contenenti veri e propri capolavori di modellistica). Poi ritengo che, a prescindere dai gusti personali, l'arte di Les Edwards rappresenti la vetta insuperata della presentazione grafica in ambito "boardgames" e che quelle "caricature" digitali realizzate per il "remake" e le espansioni possano piacere solo se si ignorano le scatole originali (le trovo personalmente "sopportabili" solo se guardate a distanza).

Come ho già scritto diffusamente in altri post l'originale prevale e prevarrà sempre per identità estetica e afflato atmosferico. Ben venga il remake se permetterà comunque di perpetuare il mito, così come ben vengano espansioni rispettose dello spirito originario nonostante la dipartita dei Fimir e dei dadi di legno.

Problema che sembrano aver creato loro stessi ad ogni aggiornamento. Trovo abbastanza strano e inaccettabile che un'app in cui di fatto non ci sono animazioni in 3D nè effetti grafici strabordanti richieda tutto questo spazio e vada in crash su tutti questi dispositivi (leggo che vi sono problemi analoghi anche per i sistemi iOS). Soprattutto in considerazione del fatto che ho installato da tempo quelle per "Descent" e "Le case della follia" che girano con fluidità e pochissimo ingombro su tutti i miei apparecchi.