Posts

16

Joined

Last visited

Days Won

1
Recent Profile Visitors
The recent visitors block is disabled and is not being shown to other users.
giovi's Achievements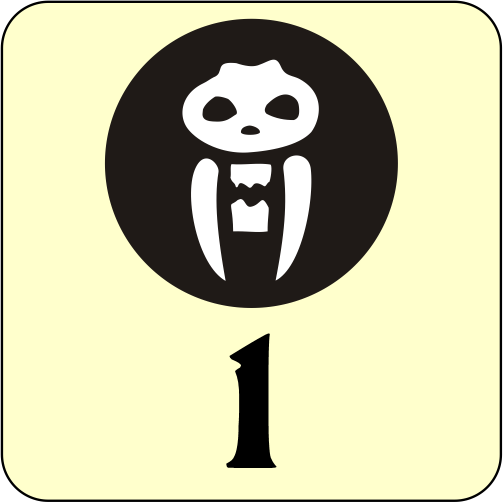 Collezionista di goblin morti (1/31)
16
Reputation
Come hanno già scritto altri, secondo me la differenza è tutta nell'avere il master o usare l'app. Credo che il bello di un gioco con un regolamento così snello sia nella facilità con cui si possono apportare modifiche ed introdurre houserules. E questo forum è una miniera a riguardo...

@lestodante ma le carte delle abilità sono state pubblicate?

Grazie davvero... questo lavoro è qualcosa di commuovente!

Ciao a tutti! Mi piacerebbe introdurre a livello di Houserule il "colpo (o danno) critico", ricavandolo per analogia dal D20 system. Pensavo di "attivare" la possibilità di danno critico (e quindi poi tirare su una apposita tabella ancora da creare) quando si verifica l'uscita di 4 teschi in attacco; a livello di probabilità è circa un 6% (3/6 x 3/6 x 3/6 x 3/6 = 81/1.296 = 0,0625), ipotizzando di poter tirare 4 dadi (grazie ad un incantesimo, o ad un vantaggio derivante da altre houserules tipo "colpo alle spalle" o simili); ovviamente tirando più dadi ancora, la percentuale migliorerebbe. A livello percentuale non è molto distante dal D20system: 1/20 = 5%. Qualcuno di voi ci ha già pensato? In che modo avete affrontato il problema?

Stai facendo un lavoro bellissimo!

Con le ultime modifiche la druida mi ricorda le driadi di The Witcher.

Certamente è un'idea interessante, ma dipende come la giustificano; anche in molti RPG puoi interpretare un orco, ma in tali giochi esiste anche un concetto di allineamento morale, cosa assente in Heroquest. L'allineamento ti consente di spiegare perché possa esistere un "orco buono" che combatte contro "orchi cattivi" (scusate la semplificazione). Sinceramente in HQ non ce lo vedo molto quest'orco che gira per i dungeon a fare strage di suoi simili fischiettando l'Aida. Poi magari è tutta colpa della miniatura e del disegno, che trovo davvero fuori luogo e mi indispongono...

Le nuove miniature in generale non mi piacciono molto, ma druido e bardo sono particolarmente brutti... poi non capisco perché introdurre un orco tra gli eroi: magari verrà spiegato, ma per me non ha proprio senso.

Sarà che mi ci devo abituare, ma il barbaro con le ciabatte non lo posso vedere...

Bellissimi i disegni, ma soprattutto l'idea!

Bellissimo! Esiste il regolamento tradotto?

Ciao giovi e benvenuto sul Forum Italiano di HeroQuest. Qui troverai infinite risorse gratuite e in italiano per espandere all'infinito il più bel boardgame del mondo. Prendi quanto prima visione del Manifesto del Forum. Se hai dubbi sul funzionamento delle varie sezioni apri un ticket nella sezione Supporto Online.

Ti auguro buon divertimento e buona permanenza a nome della redazione Heroquestgame.com.