Posts

20

Joined

Last visited

Days Won

2
Recent Profile Visitors
The recent visitors block is disabled and is not being shown to other users.
Francesco Zinato's Achievements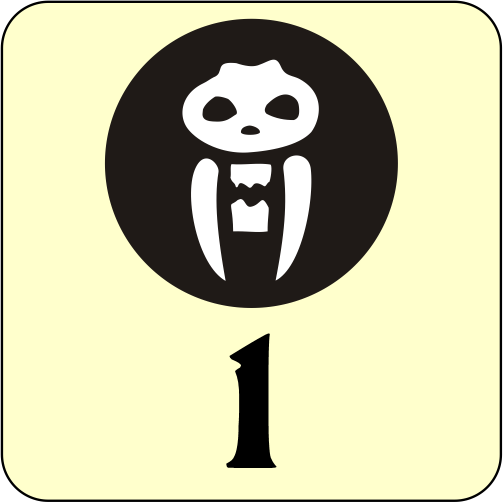 Collezionista di goblin morti (1/31)
19
Reputation
Ciao! Anche io sono tra i fortunati che hanno ricevuto la stampa del materiale Epic Quest! Che dire: una montagna di roba! E che qualità! Grazie e complimenti: spero di riuscire a fare un po' di foto e postarle al più presto!

Francesco Zinato

reacted to a post in a topic: HeroQuest: The Quest is Calling (by Hasbro & Avalon Hill)

Ciao! Scusate mi sono perso un po' di discussioni... C'è qualcuno che alla fine lo compra tramite rivenditori/amici/spedizionieri/contrabbandieri/rigattieri e che riuscirebbe a farsene aggiungere una copia per me? Giuro che pago! E posso lasciare anche una lauta mancia in conchiglie per il disturbo! Scherzi a parte: non sono pratico di spedizioni extradoganali e non conosco nessuno in america, ma la nuova edizione la vorrei... se qualcuno fosse disponibile a procacciarmene una copia assieme alla sua (o alle sue) e mi contattasse in privato mi farebbe felice. Grazie!

Wow @Indugio! Che lavorone! Purtroppo non ho un gruppo di gioco, altrimenti proverei molto volentieri le tue missioni!

Buongiorno! Come proseguono i lavori con questo secondo episodio di Epic Quest? Sono molto curioso di vedere cosa viene tirato fuori dal cilindro stavolta! 🐒

Così a una prima occhiata ho trovato queste, prova a darci un'occhiata: https://www.atlantisminiatures.com/products/cerberus https://cadwallon.com/cerberus-of-acheron.html https://www.wargamesfoundry.com/products/greek-mythology-cereberus

Benvenuto @Alexus! Anch'io quoto @lestodante: opta per la versione USA!

Ciao @Pierluca! benvenuto!

Poi uno prova a sintetizzare o a migliorare questi aspetti - Kubrick? - e subito King si incazza. Mah... Per me alla fine si riduce tutto a qualcosa di molto semplice: King crea degli ottimi personaggi (rarità assoluta nell'horror) ed è un ottimo creatore di storie... ma con i finali non ha un grandissimo rapporto eh!

Sono un accanito cinefilo e colleziono film (purtroppo per il mio appartamento ormai invaso dai DVD). In particolare ho una passione proprio per gli horror quindi su IT, che ho letto, avevo alte aspettative. In linea di massima, anche se il progetto è unico, da spettatore direi che ho trovato completamente diverso IT1 da IT2: tanto buona la prima prima quanto scarsa la seconda. Al di là degli aspetti e dei difetti che già sottolineava @The MasTer, nella prima parte la sceneggiatura e il gruppo dei ragazzini rendevano il film davvero godibile e "coerente" con lo spirito del libro: leggero, spigliato, ma anche sanguinoso e disturbante, con un Pennywise interpretato in maniera davvero convincente. Il racconto, senza spiegare troppo, faceva capire quello che doveva e lasciava il resto all'immaginazione. Insomma un film magari imperfetto ma che stava decisamente in piedi e divertiva spaventando. Nela seconda pellicola invece: la scrittura si fa a mio avviso pasticciata; gli attori - anche se sulla carta validi - non riescono mai a "fare gruppo" mancando completamente l'obbiettivo di ricreare quell'affiatamento che si era visto tra gli interpreti del gruppo dei perdenti ragazzini; la CGI da metà film in poi diventa fin troppo ingombrante e nella desolazione generale si finisce con il perdere anche l'interpretazione di Bill Skarsgård, che purtroppo deve lasciare il posto a effetti speciali che ammazzano la magia del suo personaggio. Volendo dare i voti per me IT 1 è da 7/8, IT 2 è un 4 pieno... A onor del vero credo anche il Libro non sia esente da difetti: la parte finale, lo spiegone della tartaruga, il rito di Chud... non è che mi abbiano mai convinto del tutto. Forse spiegare e mostrare di meno avrebbe aiutato ad alzare il risultato finale, ma purtroppo nel cinema tirar fuori le palle per riscrivere un racconto super conosciuto puntando più sugli attori che sugli effetti speciali è qualcosa che capita sempre meno... anche se credo in questo senso Joker - che ho avuto la fortuna di vedere a Venezia - farà scuola.

Eccomi qui: in allegato trovate la traduzione di Cardinal Triune. Due precisazioni: francamente non saprei come tradurre proprio il titolo di questo gruppetto di imprese... "Trinità Cardinale"? boh...davvero faccio un po' fatica a capire cosa intendesse, quindi lascio a voi decidere. La prima missione è particolarmente "sbilanciata" come ammette lo stesso autore nelle note. A questo proposito le caratteristiche della pozione descritta alla lettera H delle note mi lascia perplesso: "In the cupboards a searching Hero will discover a potion that will heal up to 8 Body Points beyond capacity". Io l'ho tradotto con "Se un giocatore ricerca tesori scoprirà nell'armadio una pozione di cura in grado di rigenerare fino a 8 punti corpo", ma dato che un'altra pozione nella stessa avventura aumenta di ben 5 punti (!) il punteggio iniziale di corpo e mente dell'eroe che la beve, non so cosa pensare... eventualmente dateci un'occhiata. Per il resto spero di non aver fatto troppi errori e di non essermi preso troppe libertà interpretative. The Cardinal Triune.docx

Se non avete troppa fretta posso dare una mano a tradurre anch'io una quest, basta che mi diciate quale!

interessante! grazie per la segnalazione!