Posts

35

Joined

Last visited

Days Won

1
Recent Profile Visitors
The recent visitors block is disabled and is not being shown to other users.
Re Lucertola's Achievements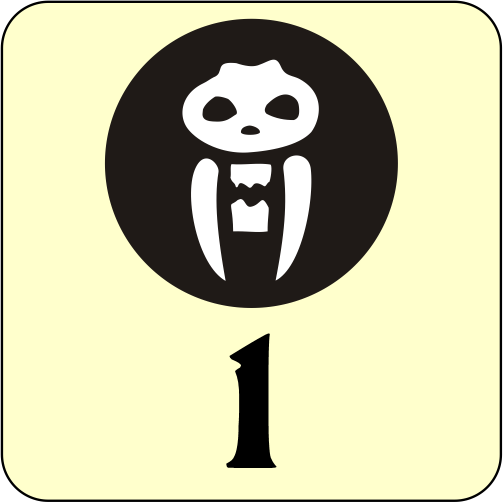 Collezionista di goblin morti (1/31)
9
Reputation
@furiafranza che tristezza... come temevo... se penso a quanti soldi mi hanno fregato mi viene male... facevo davvero prima a realizzarmelo da me Heroquest... mio sono fatto prendere la mano dall'effetto nostalgia come tanti finanziatori...

Ragazzi scusate anch'io ho finanziato il progetto tanto tempo fa, ma è un secolo che non leggo più la discussione... ci sono novità sostanziali sull'uscita del gioco? E soprattutto bisogna fare qualcosa di specifico per farselo mandare? A me non hanno mandato mail o altro... però ho visto tramite Quiero Heroquest che in Francia presenteranno il gioco da qualche parte... l'uscita è imminente? Help me!

In effetti Gamezone ha generato parecchi haters dei crowfunding ...io come @Alarik non parteciperò mai più a un crowdfunding dopo la mia prima e unica esperienza disastrosa con questo "progetto"

Oltre ad essere arrabbiato e rassegnato per aver buttato via molti soldi in questa st------a di herouqest 25 sono incavolato per il fatto che in tutto questo tempo non si sia mosso nulla per far rinascere Heroquest... Ma nel caso secondo voi chi dovrebbe darsi una mossa in tal senso.. chi potrebbe legalmente rieditare il gioco?

bisognerebbe spiegare a quelli delle iene cosa rappresenta Heroquest per molti di noi che si sono lanciati nel finanziare questo progetto ad oggi fallimentare ...partendo da lontano... dalla mitica pubblicità comparsa negli anni 80 in tv

Sottoscrivo in toto questo messaggio @nuvolaz. Anch'io bakers disilluso del progetto Spagnolo... spero solamente di accorgermi della riapertura delle adesioni per Epic Quest.. Se ci fosse la possibilità di aggiungersi ad una mailing list per essere avvisati quando ripartono le adesioni sul sito sarebbe l'ideale..continuate così..

Grazie della segnalazione!

Re Lucertola

reacted to a post in a topic: Prenota il tuo set di Dungeon Legends da heroquestgame.com

Cosa posso fare per avere il set di miniature? Vorrei capire un po' come funziona e la tempistica ...purtroppo Sono uno di quelli rimasti un tantino scottati dal crawdfounding fallimentare di gamezone e sinceramente vorrei capire bene di cosa si tratta..

il pdf con tutti i dettagli del mio ordine l'ho trovato ma nel sito games zone non in lanzanos...in lanzanos si vedono solo le cose che ho finanziato...

ragazzi qalcuno mi aggiorna? è un po' che non mi collego..Io sono uno dei finanziatori. Devo fare qualcos'altro o devo solo aspettare...?avevo fatto tutta la trafilaperò non mi ricordo se ho un numero d'ordine o cose del genere. cosa devo verificare se è tutto ok? quando spediranno tutta la roba?

grazie mille!!! davvero utile la guida video.. Ma volendo posso caricare un'uteriore copia di heroqest anche se non l'avevo messa nei vari pacchetti opzionali? oppure mi si incasina tutto? io pagherei con postepay.

dove e come dovrei inserire il vocher? seleziono gli articoli, vedo a sinistra il totale più le spese spedizioni. .adesso devo cliccare su check out...? non dovrebbero mettere in evidenza in qualche modo che dovrei pagare solo le spese spedizione essendo n finanziatore del progetto? help

ragazzi urgente bisogno di essere aggiornato..d'estate purtroppo non ho avuto la possibilità di collegarmi. Per farmi mandare heroqest cosa bisogna fare? io ho partecipato al finanziamento...sono rimasto al discorso del logo. io avevo il logo collegandomi su gameszone..

scusate cosa devo inserire alla voce : Assign an Address title for future reference? <<<E' una delle ultime informazioni quando si registra l'indirizzo...

questa non l'ho capita..Io ad esempio non sono registrato su games zone ma ho fatto la registrazione su lanzanos e "acquistato vari pacchetti" . I soldi li hanno scalati, le informazioni sulla via dove spedire le richiedevano sullo stesso lanzanos...sicuri si debba fare altro su games zone ?