Posts

111

Joined

Last visited

Days Won

21
Varian Greystorm's Achievements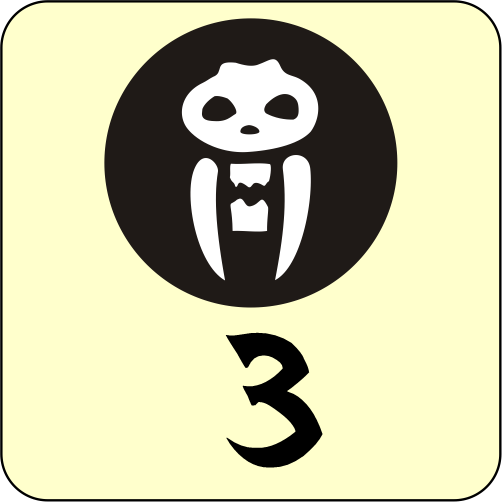 Sterminatore di Goblin delle Foreste (3/31)
172
Reputation
Varian Greystorm

reacted to a post in a topic: HeroQuest torna dopo 32 anni, aperto il pre-ordine su Amazon.it

Varian Greystorm

reacted to a post in a topic: HeroQuest torna dopo 32 anni, aperto il pre-ordine su Amazon.it

Grazie @Dany. Mai esagerare, comunque. Le stesse foto, insieme ad altri miei lavori di pittura, sono presenti su Instagram. Per chi volesse ed a chi fa piacere, può cercarmi digitando il nome relativo.😁 https://www.instagram.com/varian_greystorm/

Varian Greystorm

reacted to a post in a topic: Diorama "Il Tempio Perduto" - Diario di realizzazione

Complimenti!!!!!!!!!!!!!!!!!! Bravissimo!!!!!!!!!!!!!!!!! Anche io ne ho qualcuna, parzialmente dipinta. Non ci ho mai giocato, tanto che ho messo su "Subito" tutto il materiale per la vendita praticamente nuovo (regolamento, miniature, fumetti, qualche libro, etc...).

Varian Greystorm

reacted to a post in a topic: Mutant Chronicles Warzone (Prima edizione) - Galleria Miniature

Salve, finalmente sono giunto (quasi?) alla fine del diorama. Io e mio figlio (sua l'idea di aggiungere l'effetto sangue diluito nella zona della testa mozzata) abbiamo colato la resina bicomponente per simulare l'acqua. Adesso il tutto assume un aspetto più realistico! Ho detto "quasi" perchè, più ci lavoro e più mi vengono idee nuove da aggiungere, come quella di costruire una base all'interno del tempio dove poggiare una lancia uguale a quella impugnata dal guerriero elfo del bassorilievo...vedremo. Inoltre aspetto che mi arrivi la texture della Vallejo per simulare l'acqua mossa, da aggiungere sulla superficie della palude ed incresparla un poco. Si tratta, comunque, di piccoli particolari che, eventualmente, posterò. Il grosso del lavoro è stato fatto. Grazie a tutti per avermi seguito ed incoraggiato. Enjoy!

Ho completato la modifica di una miniatura della Rackham per il gioco Confrontation. La miniatura in questione è quella di Melmoth, guerriero Crane, ritratto in originale nella prima foto. L'ho modificata aggiungendo ali scheletriche, incantesimo alla "Doctor Strange" nella mano sinistra, coda e fiamme spettrali nella spada. La mia intenzione è quella di fare un potente boss da bandire... Ciao a tutti!

Mi scuso per il ritardo nel completamento del diorama, ma a causa del maledetto virus e per conseguenti turni di lavoro raddoppiati, mi sono visto ridurre il tempo libero da dedicare al progetto. Ho comunque ricevuto la base in legno e fissato il diorama. Nel prossimo step conto di versare la resina. In bocca al lupo a tutti voi!

Salve a tutti. Sono in attesa che mi venga consegnata, dal falegname, la base in legno sulla quale fissare il diorama. L' operazione di fissaggio (con colla e viti) va fatta prima di colare la resina. A presto.

Le mura del tempio sono state arricchite con rampicanti e mangrovie (rametti terminali di vera edera). I punti di incollaggio saranno coperti, successivamente, con vegetazione.

Ottimo! Comincia con qualche progetto...vedrai che le idee su come realizzarlo ti verranno a valanga. Se hai bisogno di qualche consiglio non esitare a chiedere nel forum, è pieno di gente brava.

Ciao, innanzitutto ti ringrazio per i complimenti... Allora, il barbaro è sempre pieno di sangue ma nella parte anteriore che, per motivi di spazio, non ho potuto fotografare. Ci proverò a lavoro ultimato. Proverò a fotografare anche con una luce più soffusa che non nasconderà i particolari. Per quanto riguarda i materiali usati per la terra e la vegetazione, ho preparato una foto, postata di seguito, che riassume la mia tecnica: miscelo bustine di té, magari comprato al discount, flock (ne trovi di diversi tipi nei negozi di modellismo o su Amazon), erbetta statica, muschio per presepe e tutto quello che la fantasia ti suggerisce. Gli alberi, per esempio, sono rami di valeriana e ti assicuro che sono, insieme ai rami di timo, quelli che si avvicinano di più agli alberi reali. Per la vegetazione sulle mura sto utilizzando il muschio secco, venduto in buste nel periodo natalizio, incollato con la colla a caldo. Anche per l'Earth Texture allego la foto. Più che una vernice è un impasto simile al cemento. Lo puoi stendere con un pennello, che poi va lavato accuratamente, o con la spatolina. Puoi dipingerlo una volta asciugato o quando è ancora fresco. Una volta asciutto diventa durissimo e può essere lumeggiato a pennello asciutto. Spero di esserti stato utile, a presto.

Iniziata la fase "floreale". Steso sul piano il fango con il Vallejo Earth Texture; posizionati vari teschi ed ossa umane e non, alberi caduti, erba statica, terreno (miscela di the, flock verde chiaro e scuro), flock verde e cespuglietti. Continuerò ancora per rifinire le pareti all'nterno del tempio e, probabilmente, posizionerò un altare con l'arma che si vede nel bassorilievo della facciata (ricompensa?!?). Il lavoro si avvia verso la fine, la quale vedrà ricoperto il tutto con la resina a simulare l'acqua della palude. Enjoy!

Buongiorno a tutti... prove generali di posizionamento. Si continua dopo le feste. Con l'occasione auguri a tutti.

Oppure: "Non bastava lo scontro epico con il troll? Cos'è che mi aspetta adesso in cima alle scale?" Sarà rivolto verso le scale...o verso il treant. Vedremo all'atto del posizionamento, il quale mi prenderà molto tempo per decidere dato che la "colata" finale di resina renderà tutto definitivo.

Finito il lavoro sul barbaro: tatuaggi e spruzzi di sangue. Ombreggiato e successivamente lumeggiato il Treant. Per i particolari, come foglie, muschio, etc...aspetto di fissarlo sul diorama per armonizzare il tutto. Prossimo step: rifinitura della testa tagliata del troll di palude e impianti di vegetazione sul diorama.

Giusta osservazione @4m3n0! Sarà un orco di basso lignaggio, comunque, non ha il sangue blu! 🤣

Rieccomi dopo qualche settimana di fermo. Giusto oggi ho potuto rimettere mano al progetto che, per ora, riguarda la pittura e la rifinitura delle miniature che andranno nel diorama. A proposito di queste ho aggiunto un nuovo elemento capitatomi sott'occhio in un negozio di Messina, un Treant della Nolzur. Non ho resistito e l'ho comprato, fiducioso nel fatto di non "appesantire" il tutto. Per quest'ultimo, oggi, ho finito con i colori di base. Resta da dipingere la testa del troll di palude, tagliata dal barbaro. A proposito del barbaro, le foto seguenti sono le ultime che lo vedono "pulito" in quanto ho deciso di spruzzarlo (bottiglietta spray) con l'effetto sangue diluito, d'altra parte come farebbe a rimanere tale dopo aver tagliato quel po po di testa del troll? Ho terminato anche di lumeggiare la bellissima scultura sulla facciata del tempio. A presto.