Posts

2,262

Joined

Last visited

Days Won

2
Recent Profile Visitors
The recent visitors block is disabled and is not being shown to other users.
Vargridarn's Achievements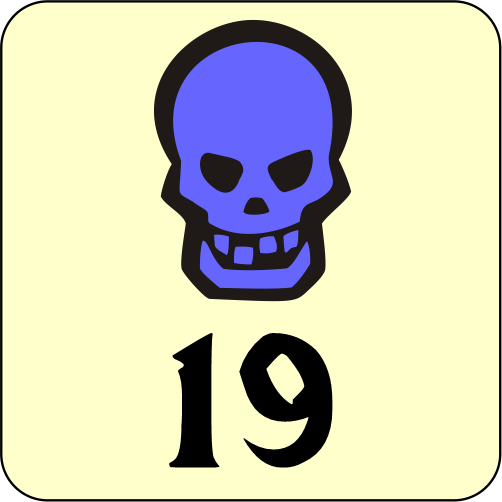 Balestriere (19/31)
24
Reputation
Molto intrigante, soprattutto l'evocazione degli elementali! Complimenti!

Complimenti per il nuovo forum! Mi pare molto snello e funzionale! :D

Sì. SCAPPATI VIA.

Il servizio di gestione iniziava ad essere davvero complicato e ovviamente la piattaforma che ci ospitava era decisamente obsoleta.

 

Scusate l'assenza, un saluto veloce a tutti per dirvi che va tutto bene. Il peggio è avvenuto in un paesino qui vicino ma in realtà ha fatto danni a strutture vecchie sopratutto. Anzi colgo l'occasione per dirvi che è stato difficile per i morti ma che sono tutti avvenuti o in circostanze particolari come gli operai in fabbrica (pure una nuova struttura ma a quanto pare non le fanno "come una volta") o per malori dovuti allo spavento. In realtà ciò che è stato ben costruito e nuovo non ha subito nulla, peggio purtroppo per gli storici castelli e chiese che purtroppo non hanno resistito. Le case in centri storici anche hanno subito danni e l'evacuazione preventiva è sicuramente un'azione lungimirante. Adesso speriamo che lo Stato si mobiliti in quanto da adesso non vi sono più aiuti statali per catastrofi naturali, dunque L'Aquila è stata l'ultima ad usufruirne (e poi e poi) e così "ognuno per se"... Senza contare odiosa gente che già prova lo sciacallaggio chiedendo a case perfettamente sane di essere sgombrate per potervi rubare dentro. Ecco, questo è il vero schifo della situazione. Comunque a presto con novità spero! Vargridarn

Anche con me ci siamo conosciuti al Play! benvenuto fra noi! 8)

Non sei il primo a chiedermi consigli, quindi se vuoi te ne do volentieri... Posso solo dire che è dura anche laddove la concorrenza è poca... :)

Grandissimo Mastergiap! Continua così e vedrai che ti darà grandi soddisfazioni il modellismo! Benvenuto!!! :(

Dai Ghar che ti aspettiamo!!! :(

Ok, sono veramente atterrito... Come hai fatto l'albero? Devo imparare assolutamente! :(

mmmm... Ok, le premesse sono buone e il regolamento anche, ho visto che avete corretto e ricorretto la cosa un bel po'! ;) Dai, partecipo ma speriamo bene! :D Unica cosa: per i tre mesi successivi si intende quindi che si ha tempo fino al 31 Maggio per completare l'opera giusto? Incudi la data esatta che è sempre meglio, fuga ogni dubbio! :lol: (sono maniaco... :lol: )

... te lo sai che non puoi non partecipare al prossimo contest di pittura??? lo sai sì?!? Guarda mi piacerebbe, ma il tempo è poco e non ho miniature di HQ disponibili... :lol:

Sì, apposta per il raduno... :D

Alla faccia! :shock: il sonno del bardo è più potente dell'incantesimo... ma possono almeno difendersi i mostri?