Posts

2,351

Joined

Last visited

Days Won

4
About Bucky

Recent Profile Visitors
The recent visitors block is disabled and is not being shown to other users.
Bucky's Achievements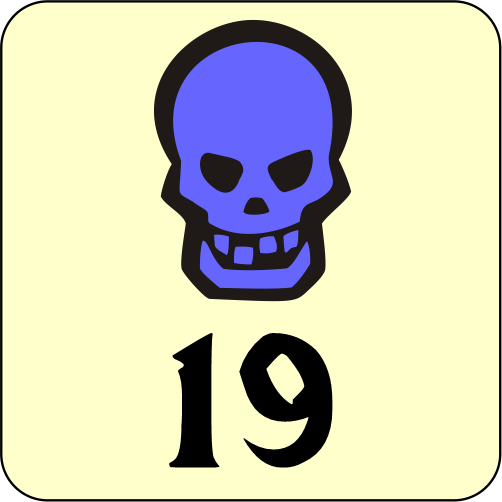 Balestriere (19/31)
49
Reputation
Il cuore in pezzi. Ho conosciuto Andrea quando venne a trovarmi a Genova carico dei suoi leggendari stampi per miniature, per me era come ricevere la visita di Babbo Natale. Una persona capace di mettere tanta passione in una cosa in fin dei conti di poco conto come un vecchio boardgame per me è un gigante assoluto che della vita ha davvero capito il succo. Abbiamo passato una intera giornata a parlare di miniature, musica prog e tutto quanto riguarda questa folle vita e sono rimasto assolutamente affascinato dalla sua gentilezza e dalla sua intelligenza: non una parola di troppo o di meno su qualunque argomento toccassimo. Le mie condoglianze davvero dal profondo del cuore alla famiglia e agli amici che magari hanno avuto la fortuna di conoscerlo e frequentarlo più di quanto ho potuto fare io. Ciao @Grampasso ci vediamo dall'altra parte. ❤️

LOL, ok andata! Eccoli lì! OK!

@Flash! Una certezza ritrovarti forgiante e inossidabile!

Ciao marmaglia orchesca! Uso questo spazio per fare un saluto ai vecchi (e ai nuovi of course) amici di questo meraviglioso sito! Manco da un saccone ma oh, hai visto mai che mi risale quella maledetta scimmia heroquestiana? 😄 Vostro. aff.mo Bucky

Marò...sentito anche a Genova di brutto

MA SEI UN DIO ! è la cosa più ZOMG vista da un sacco di tempo ! opera d'arte

i protagonisti sono rivelati nella schermata finale. pheego eh

eeh chi ce la faceva col lavoro! ma tanto prima o poi ci si becca come con GP :)

GRANDISSIMI! ehi e le photo ?!

FO-TO ! FO-TO ! HQ LIVES !

ci sono i mostri ! e tanti ! chissene della storia o da dove è tratta ?

lo beccate su Facebook se volete anzi guarda, gli ho detto di ripassare che Yon c'è rimasto male

ci sonoi mostri ! ci sono le stronavi ! ci sono le bottedaorbi ! MACOSAVOLETEDIPPIU'? spassosissimo e cialtrone quanto basta

Come un vecchio pollo di gomma con una carrucola in mezzo... che tempi ! che capolavori irripetibili, che bello che NOI C'ERAVAMO !