Posts

752

Joined

Last visited

Days Won

26
Recent Profile Visitors
The recent visitors block is disabled and is not being shown to other users.
Orco Bruno's Achievements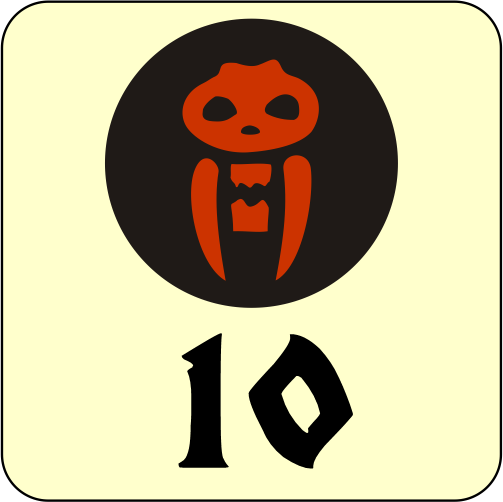 Collezionista di Scheletri (10/31)
466
Reputation
Salve Orco Bruno.

Non è che per caso sai le dimensioni esatte HxLxP delle scatole delle espansioni di Heroquest?

Sto cercando di riprodurle grazie ai tuoi scan.

Grazie per l'accurato lavoro che hai svolto.

Virgio80.

 

Un sincero augurio di Buone feste a tutti voi. 🎅

E' una notizia terribile, ed anche un pugno nello stomaco apprenderla così a bruciapelo per chi lo conosceva da anni su questo Forum e lo stimava per la sua passione e partecipazione, per la sua competenza e i suoi tutorial di riferimento, un'istituzione e una guida. Di persona, purtroppo, non ho mai avuto il privilegio di incontrarlo. Ciao Donato, riposa in pace. @The MasTer non è che faccia molta differenza ormai, ma trattandosi di una persona giovane mi viene comunque spontaneo l'interrogativo sulle cause della sua scomparsa, è venuto a mancare improvvisamente o forse stava combattendo con qualche brutto male?

@Alby87 merita un busto in piazza per averci donato questa chicca da tempo ambita e mai trovata. Grazie a lui e a @The MasTer, che l'ha condivisa per noi, abbiamo potuto riassaporare un emozione lontana 30 anni esatti … ed essendo umani, si sà che le emozioni, per noi, sono tutto. Grazie di cuore a voi.

Benvenuto @Okane, una copia di HeroQuest a 5 euro?????😮

Veramente un ottimo lavoro @Artista, complimenti.

ciao @Lord Tara e benvenuto sul Forum

Credo che @DonTano sia finito in un pozzo dell'oscurità. 😂

@DonTano benvenuto. Intanto complimenti per il ritrovamento. Ti posso dire sinceramente una cosa? …qualsiasi cifra tu possa ricavarne vendendo queste scatole... non compenseranno mai il valore affettivo che hanno avuto per te. E' il gioco più bello del mondo ...se li togli te ne pentirai. Forse non oggi ...ma tra altri anni sarai tu il disperato che in preda alla nostalgia li andrà ricercando nei mercatini o sul web. Tieniteli stretti, sono i tuoi dell'epoca.

@Mizu no ko Benvenuto e complimenti per come hai rimesso insieme tutto. Bellissime le porte e gli arredi Custom. La valigetta, anche la pittura delle miniature mi piace molto. Bravo davvero.

Come mai? Non ti convinceva la versione originale ? ...in fondo per le tue figliolette è tutto nuovo...

Come va con il gioco @LokiTheMischief?

Auguri a tutti ragazzi! ….Buona vigilia di San Silvestro.

Simpaticissima immagine, magistralmente realizzata. Complimenti e auguri di Buon Natale anche a voi tutti.