Posts

87

Joined

Last visited

Days Won

6
Recent Profile Visitors
The recent visitors block is disabled and is not being shown to other users.
thyll's Achievements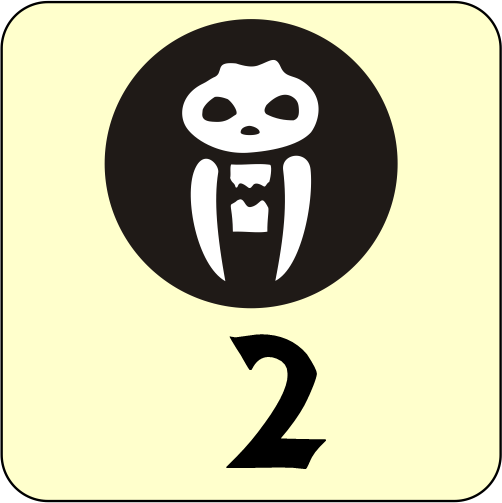 Cacciatore di Goblin delle Caverne (2/31)
19
Reputation
vabb'é dai Leo...un altro paio di mesi di ritardo :laughing6: ah...scusate, dimenticavo: Buon Natale a tutti!

questa sarebbe un ipotesi ancor peggiore della possibilità delle informazioni ufficiose per evitare "rogne"... però non si può non riconoscere che con quest' operazione entreranno altri bei soldi nelle casse di GZ ed effettivamente in cambio di nulla di tangibile... ...speriamo bene.

Dioniso continua a "sfruttare" i canali ufficiosi (verosimilmente per non avere rogne)...iniziate quindi a pregare perchè se come sostiene nel video, partono con i preordini, si riacutizza lo spettro delle cause legali. Io avrei preferito di gran lunga che prima avessero evaso tutti gli ordini dei finanziatori e solo in seguito rendessero disponibili alle masse la possibilità di acquistare hq25 nel loro e-shop. Se Hasbro fosse in attesa proprio di questo, tutti coloro che aspettano un ordine fuori dai confini spagnoli, verosimilmente, dovranno fare i conti con i controlli doganali...e la cosa diventerebbe parecchio spiacevole perchè un prodotto segnalato come contraffatto è ben difficile che venga consegnato da un corriere.

Ciao tutti, faccio un veloce riepilogo per coloro che mi hanno contattato per una confezione: di tutti i pm ricevuti a cui ho chiesto un riscontro telefonico per accordarci l' unico utente che si è reso diponibile è Alkampfer, quindi nella giornata di domani provvederò alla chiusura dell' ordine. Se qualcun' altro dovesse essere interessato mi lasci un suo contatto telefonico via pm entro questa sera. Aggiornameto delle 21.17: si è aggiunto l' utente Fergarius, con lui chiudo la mia disponiblità ad acquistare copie aggiuntive. Grazie a tutti

Sera Belli, io devo ancora chiudere l' ordine perchè in attesa di novità da GZ, sono di Venezia, centro storico, offro la mia disponibilità ad aggiungere copie al mio ordine, contattatemi via PM. p.s. patti chiari e amicizia lunga: i soldi per qualsiasi ordine aggiuntivo li dovete anticipare voi come ovviamente i costi delle spese di spedizione a casa vostra (se non passate di persona a ritirare la copia a casa mia). Rimane un unico dubbio in merito alla dedica nelle scatole, se non c'è modo di distinguere le varie scatole customizzate (sto attendendo risposte in merito da GZ), mi dispiace, ma ritiro la mia disponibilità.

Hai presente la partita che ti masterizzerò? quella in cui casualmente ti troverai da solo ad affrontare le 5 Great Wyrm delle 5 confezioni che ho preso?

in realtà non più di tanto...mi ero imposto di fare il pagamento con i promessi aggiornamenti di settembre e penso che rispetterò questo impegno. @ Alkampfer se vuoi una copia io non ho problemi ma sono di Venezia centro storico

Confermo quanto segnalato da Wallag, tutto funzionante come prima... sarà un modo per fare pressione su chi come me deve ancora pagare...

Al momento in cui scrivo invece è scomparsa la voce dedicata ad Hero Quest sull' e-shop della GZ, il voucher invece compare ancora nella voce specifica dell' account (ovviamente devo ancora fare il pagamento).

Ancora meglio: fasi copiose foto mentre si fanno i megapartitoni a HQ25 e postarle su BBG per i Troll Yankee rosiconi! :laughing6:

Allora toccherà provvedere pure a me...mannaggia a te Yon, se aspettavi ancora un pò non mi dovevo indebitare per una terza scatolo a lvl 3...

Ottimo, attendo un tuo resoconto dettagliato Cavyon! :)

Hai fatto pagamento con poste pay? Io attendo il più possibile che se riesco a mettere da parte qualche altro soldo prendo una terza scatola... le SDS sembrano ottimizzate per 3 scatole al momento. Che sia poco un solo doors pack? Quanti ne avete presi voi?

Un saluto a tutti dall´ assolata Germania! Beccato anche io in contropiede dalle Furie Rosse mentre vacanzeggiavo in crukkonia! Appena torno provvedo al pagamento, certo che pero´ piu´ di 40 € di spedizione sono una bella assassinata :pirate: p.s. ben ritrovato il neo-sposo Yon e, ovviamente, CONGRATULAZIONI!