Posts

10

Joined

Last visited
Recent Profile Visitors
The recent visitors block is disabled and is not being shown to other users.
Vittorio82's Achievements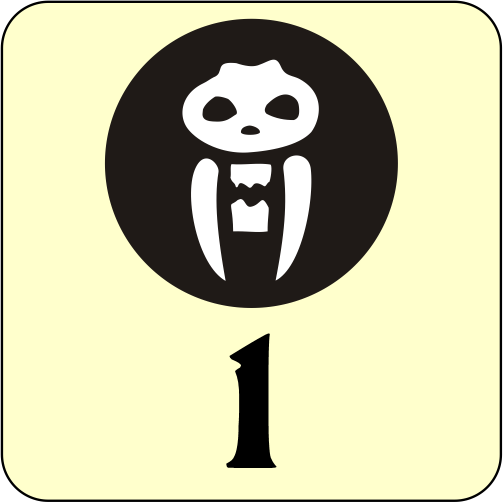 Collezionista di goblin morti (1/31)
10
Reputation
Non lo so... A voler essere malfidati si potrebbe pensare che stiano cercando di guadagnare tempo per scappare. 😄 Quello che voglio credere è che si siano trovati in un affare troppo grosso per loro e per questo hanno perso tutti questi anni.

Si mi immagino che non possa essere al 100% uguale. Volendo hanno avuto tempo per ottimizzare le nuove regole... 😄 volendo...

Sono arrivate le foto di Tseuquest ed ho notato che gli eroi cambiano le statistiche in base al sesso (ad occhio si vedono differenti dati in attacco e difesa): mi immagino che delle abilità speciali equilibreranno il valore dei personaggi. Ci sono markers e rotelle per contare, ma quello potrebbe essere un modo per sostituire le schede con punti mente e corpo (anche su alcuni mostri boss forse). Spero che non complichi troppo la meccanica legata ai punti (vedo dei marker cuoricino e fiamma per rappresentare punti corpo e mente...). Il tabellone è diverso quindi le avventure non sono compatibili 1 a 1 fra i due giochi. Sono davvero curioso di capire quanto i due giochi siano diversi e se sia possibile immaginare di trasportare un personaggio da un gioco all'altro (potrebbe essere divertente avendo un gruppo di amici con i quali giocare con continuità ad entrambi). Sapete qualcosa di più riguardo alle meccaniche di Tseuquest?

Non manca tanto a mid-july... mi spaventa che non si veda nessuna preview.

Quindi... dobbiamo solo attendere e sperare, forse ci siamo veramente. 🤞🏻 Mi inquieta un po' che invece di rispondere dicano che stanno preparando la risposta. 😄

Sul sito in italiano non c'è (ci sono tedesco, spagnolo, inglese e francese). Non lo so, mi domando se sia possibile a livello legale fare lo stesso contenuto cambiando solo il nome, quindi sono proprio curioso di vedere le differenze. Se mi metto a stampare "PipoQuest 33rd" con le stesse missioni posso venderlo?

Ho scritto ai nostri amici di Gamezone e mi hanno risposto che tQt verrà stampato in Q1 e consegnato in Q2. Quindi si parlerebbe di Giugno come limite indicativo. Incrociamo le dita. Ho già quello di Hasbro se mi arriva vi faccio il video dove li faccio combattere.

Sai che per anni non l'ho notato (ma io ho tutto in versione italiana forse è updated). Comunque che cialtronata lasciarci refusi vecchi di 30 anni...

Cari compagni di quest... L'ho ordinato. Per ora mi è arrivata una mail con scritto "grazie", vi farò sapere se esiste sul serio o se si sono scappati a mangiare churros col bel gruzzolo. @boskoz sono incuriosito, quali errori ci sono?

Ciao Vittorio82 e benvenuto sul Forum Italiano di HeroQuest. Qui troverai infinite risorse gratuite e in italiano per espandere all'infinito il più bel boardgame del mondo. Prendi quanto prima visione del Manifesto del Forum. Se hai dubbi sul funzionamento delle varie sezioni apri un ticket nella sezione Supporto Online.

Ti auguro buon divertimento e buona permanenza a nome della redazione Heroquestgame.com.