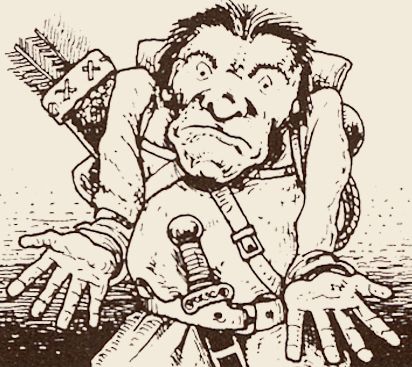 Posts

29

Joined

Last visited

Days Won

1
Recent Profile Visitors
The recent visitors block is disabled and is not being shown to other users.
Tsunami79's Achievements
Spadaccino dilettante (2/31)
24
Reputation
Ciao, dove posso trovare i file stampabili F/R di queste carte? Grazie.

Buongiorno a tutti, spero di essere nella sezione giusta. Mandai tempo addietro una mail, chiedendo come mai non vi era una versione di TseuQuesT in italiano, e se ne era pre-esistita un'uscita, visto che a tal proposito non vi era nulla sul sito Gamezone. Oggi mi hanno fornito la seguente risposta: E' quindi prevista una versione in italiano!! Buona giornata.

Buongiorno, non so se sono nella sezione giusta, ma volevo segnalare alla vostra attenzione questa bellissima quest Book of Dread, sia x contenuto che per grafiche, fatta da @Odanan. https://drive.google.com/file/d/14wOGYxZOfMN_IakCSELptcoBI8ZHAFHC/view?fbclid=IwAR2uqApbebO1g4q77VuYEVtvQtadYAn-8mkIiyTyIvp-JL0Gzb2iSCNwVJo Si adatta perfettamente sia a HQ vecchio che nuovo. Spero qualcuno prima o poi sia in grado di tradurla. Buona serata.

Grandi, seguo per non perdere la ristampa!

Capisco, immagino la frustrazione. Mi spiace.

Ciao, seguo speranzoso che il buon @nicodemus pubblichi il capitolo finale!!

Magari se tutti gli interessati mandassero una richiesta a Gamezone si decidono a farla. http://www.gamezoneminiatures.com/tienda/en/contact-us

Buongiorno a tutti, voi sapete se è prevista una versione di TseuQuesT anche in Italiano? Grazie.

Wow, lavoro stupendo @lestodante!!

Ciao @Filo, sono interessato alle miniature, mi dici a che punto stai, quali si possono chiedere e a che prezzo? Grazie.

Ciao a tutti, spero sia la sezione giusta; mi sono imbattuto girando su internet su delle fantastiche SOLO Quest fatte da Giles McNeill in inglese, vi lascio qui di seguito il link: http://forum.yeoldeinn.com/viewtopic.php?t=5666&p=110235 Sono davvero ben fatte a mio avviso. Le conoscete? Qualcuno le ha già tradotte (dove le posso trovare) o ha intenzione di farlo? Grazie e buona serata.

C'è un link col file completo dove poter scaricare scheda personaggio e parte già da stampare? Grazie @braigher e complimenti per il lavoro!!

Buongiorno a tutti, felicissimo che si siano riaperte le stampe per Epic Quest! Avevo però bisogno di una info, ovvero se stampassi io il tabellone intero, piegato solo in 2 come l'originale, ci starebbe nella scatola o no? Grazie in anticipo.

Ciao @Filo, volevo farti i complimenti per le bellissime miniature, ma mi trovo d'accordo con quanto anticipato da altri utenti. Ovvero che alcune sono basate in gran parte su lavoro, impegno e ore altrui, fornite in maniera totalmente free, al solo scopo di poter condividere con gli interessati questa passione, e di far conoscere il più possibile questo fantastico gioco, permettendo di utilizzare miniature che si adattano perfettamente alle espansioni non ufficiali. Banalmente ognuno mette del suo per quel che può, come tempo e risorse per tenere questo mondo sempre dinamico ed avvincente, aggiungendovi i propri gusti personali di scultore. Credo che la strada intrapresa vada contro le basi dettate nel tempo da molti. Questo il mio modestissimo parere e la mia visione; poi liberissimo di far le tue scelte come meglio credi... Comunque è entusiasmante vedere come ancora il mondo di HQ sia una fucina di idee.