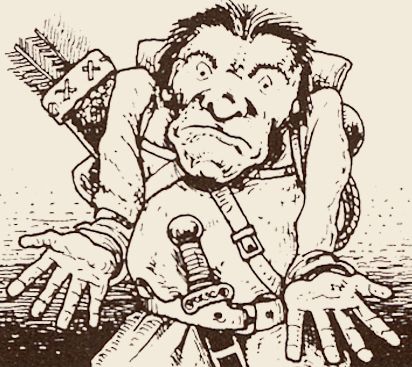 Content Count

11

Joined

Last visited
About Tsunami79
Rank

Collezionista di goblin morti

Recent Profile Visitors
The recent visitors block is disabled and is not being shown to other users.
C'è un link col file completo dove poter scaricare scheda personaggio e parte già da stampare? Grazie @braigher e complimenti per il lavoro!!

Buongiorno a tutti, felicissimo che si siano riaperte le stampe per Epic Quest! Avevo però bisogno di una info, ovvero se stampassi io il tabellone intero, piegato solo in 2 come l'originale, ci starebbe nella scatola o no? Grazie in anticipo.

Ciao @Filo, volevo farti i complimenti per le bellissime miniature, ma mi trovo d'accordo con quanto anticipato da altri utenti. Ovvero che alcune sono basate in gran parte su lavoro, impegno e ore altrui, fornite in maniera totalmente free, al solo scopo di poter condividere con gli interessati questa passione, e di far conoscere il più possibile questo fantastico gioco, permettendo di utilizzare miniature che si adattano perfettamente alle espansioni non ufficiali. Banalmente ognuno mette del suo per quel che può, come tempo e risorse per tenere questo mondo sempre dinamico ed avvincente, ag

Ciao @enfenix e benvenuto. Ci avrei scommesso che prima o poi ci saremmo incontrati anche qui. Ragazzi, date un occhio ai suoi lavori, sono a dir poco spettacolari!

Scusate la tardiva risposta; pienamente d'accordo @The MasTer!

Ciao, spero di aver azzeccato il topic, anche se non propriamente corretto. Purtroppo con la ricerca "la foret souterraine" o "la foresta sotterranea" non mi dava risultati. Comunque, mi sapete dire se di queste avventure francesi, ci sono le traduzioni? Le avete ai viste? Non sembrano affatto male, anche se lo stile dei quest book non è originale, comunque son davvero belle le tiles. https://www.heroquest-revival.com/les-extensions/ Sono le 4 espansioni in fondo a questa pagina. Grazie.

Ciao Cleps,

una domanda, sai se qualcuno fa delle copie tramite stampo delle miniature di "elf e barbarian quest"?

Le originali hanno prezzi folli e ci sono solo scansioni pessime in rete.

O se mi sai suggerire come possa ottenerle...

Volevo chiederti se sai qualcosa anche della scatola del "Dwarf quest"

Grazie e buona serata.

 

Grazie @Flash, e grazie dell'aggiornamento! Devo far i complimenti a tutti quelli che si prodigano per creare nuovo entusiasmante materiale, e spero quindi anch'io ci siano degli sviluppi!!

Ciao, sono nuovo e volevo chiedere se ci sono novità sul "Dwarf Quest" di @The MasTer e le immagini per la scatola. Grazie.

Ciao Tsunami79 e benvenuto sul Forum Italiano di HeroQuest. Qui troverai infinite risorse gratuite e in italiano per espandere all'infinito il più bel boardgame del mondo. Prendi quanto prima visione del Manifesto del Forum. Se hai dubbi sul funzionamento delle varie sezioni apri un ticket nella sezione Supporto Online.

Ti auguro buon divertimento e buona permanenza a nome della redazione Heroquestgame.com.