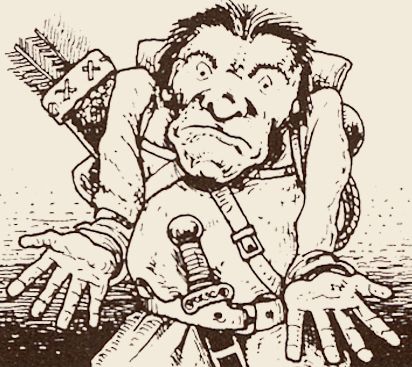 Content Count

4,210

Joined

Last visited

Days Won

3
About Nemo
Rank

Guerriero della contea

Recent Profile Visitors
The recent visitors block is disabled and is not being shown to other users.
Ehm, lo avete già e lo avete messo online :)

Sempre per buona norma e rispetto del lavoro altrui, dunque, in genere si esegue prima una ricerca degli autori dei materiali (eventualmente anche per chiedere un eventuale permesso) e dopo un eventuale upload. Esistono in quanto creazioni fanmade: non so di cosa possano essere "remake", visto che non sono mai state pubblicate :) Sì, ho lavorato anche su Il Ritorno del Signore degli Stregoni, ma anche questo l'ho tradotto, non "rifatto" :)

Buongiorno, vorrei far notare che le carte degli artefatti dell'espansione La Rocca di Kellar recentemente caricate sono frutto di un mio lavoro di traduzione, così come la traduzione del Libro delle Imprese del Set Base americano sempre presente nel portale. Ci terrei inoltre a far presente che le versioni USA dei Libri delle Imprese de I Maghi di Morcar e L'Orda degli Ogre sono creazioni di Phoenix (visto che ufficialmente esistono solo nelle versioni europee da lui per l'appunto convertite e riscritte): http://www.freewebs.com/phoenixgd/questdownloads.html Noto che nel vostro ripro

Potete fare tutto ciò che volete, ovviamente (report, organizzazioni, quello che vi pare) :) L'unica cosa che chiedo è che della roba "mia" non appaiano ulteriori ed eventuali nuovi link "in chiaro".

Per quel che riguarda la mia parte della discussione, questa si trasferisce a data da destinarsi (la più vicina possibile, spero, ma informerò Rafael quando accadrà) su [LINK] e su [LINK] Non ho per ora intenzione di eliminare alcun file o link ad esso dal forum - sarebbe un torto mio nei confronti di chi usa le mie cose per giocare (moduli di vassal, remake delle carte, ecc) - ma chiederei cortesemente al moderatore di sezione se possibile di fare in modo che: - nuove versioni del modulo, estensioni ecc che abbiano il mio nome nei credits non vengano più linkate da questo forum. - qu

Lieto di sapervi sani e salvi. Se avete notizie di altri che non hanno ancora avuto tempo o modo di aprire il forum, fatele sapere, per favore.

http://www.ilmessaggero.it/primopiano/cronaca/terremoto_in_emilia_almeno_cinque_morti_decine_di_feriti_crolli_e_danni_enormi/notizie/197328.shtml Agli utenti emiliani: date vostre notizie, non fateci preoccupare.

Sì, credo che lo sia: gli inventari del modulo classico e quelli del modulo del raduno sono gli stessi (che io ricordi, almeno. A me pare di non averci proprio messo mano). Comunque se viene fuori qualcosa sicuramente farò sapere.

Ehm, grazie per la fiducia, ma al momento proprio no :( Yep. Non sono tutte (ce le ho appuntate da qualche parte che ora non riesco a trovare, ma ci sono) ma sono correttissime. Penso che allargare la finestra dell'inventario sia molto poco pratico, soprattutto nel caso si debbano far interagire elementi tra finestre diverse (trascinare cioè una carta dalla finestra che occupa - tabellone, mazzo tesori, menù, ecc - a quella dell'inventario). L'idea era quella che gli incantesimi occupassero una finestra a parte rispetto a quella dell'inventario e che fosse richiamabile da e

Chiedo scusa, ma a causa di un imprevisto temo che stasera non ci sarò. Spero di recuperare alla prima occasione.

È il medesimo. L'ho riportato qui per non lasciare che il link vada perso nel topic di riferimento del gioco "dal vivo" (E perché in effetti è questa la sezione di Vassal :P)

I giochi D&D Adventure System comprendono per ora i titoli Castle Ravenloft, Wrath of Ashardalon e Legend of Drizzt. Ci siam presi la briga di tradurre in italiano tutte le carte dei primi due giochi (nel primo caso anche le note delle varie avventure) e ne abbiamo fatto due moduli per Vassal distinti che potete scaricare ai seguenti link: http://dl.dropbox.com/u/24441298/Castle_Ravenloft_Modulo_VASSAL.rar http://dl.dropbox.com/u/24441298/Wrath_of_Ashardalon_Modulo_VASSAL.zip Nota: le carte Potere tradotte di Castle Ravenloft sono state prese da La Tana dei Goblin.