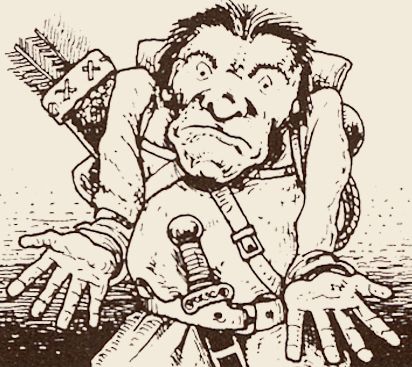 Posts

14

Joined

Last visited
Recent Profile Visitors
The recent visitors block is disabled and is not being shown to other users.
Teramath's Achievements
Spadaccino dilettante (2/31)
23
Reputation
Laibach

reacted to a post in a topic: HeroQuest torna dopo 32 anni, aperto il pre-ordine su Amazon.it

Questo? https://hasbropulse.com/blogs/avalon-hill/heroquest-a-chilling-journey-north

Carte eroe, abilità ed equipaggiamento del rogue elf/elf maid fan made, qui. https://www.reddit.com/r/HQhomebrew/comments/wjxumo/my_take_on_the_rogue/?utm_source=share&utm_medium=web2x&context=3

giovanni.albore

reacted to a post in a topic: HeroQuest torna dopo 32 anni, aperto il pre-ordine su Amazon.it

Su reddit Elvyley ha postato un link ad un suo nuovo articolo con un riassunto delle informazioni raccolte e ha inserito lo scan dei 3 poster del Gen Con, qui.

Raccolte alcune foto in un articolo di Elvyler, qui. https://elvyler.com/2022/08/gencon-2022-aftermath-the-latest-heroquest-news/ Allego le più leggibili.

Laibach

reacted to a post in a topic: HeroQuest torna dopo 32 anni, aperto il pre-ordine su Amazon.it

Quel volumetto rosso dovrebbe riguardare "The Werewolf's Journey: Blood on the Moon" espansione per Betrayal at House on the Hill 3rd Edition, dove introducono i Werewolf.

Ecco Zoryana in tutto il suo "splendore" by Víctor Robles, in originale spagnolo qui: https://imgur.com/gallery/1mf6t9N E qui il mio rozzo adattamento (sono al primo utilizzo di Gimp + templates di @Odanan). P.S. Si possono postare questi lavoretti o cancello?

"Frozen Horror" (inglese) è uscito il 1 agosto assieme all'aggiornamento in app del relativo quest pack. "The Rogue Heir of Elethorn" (inglese) uscirà in autunno e conterrà un nuovo eroe (rogue elfo/elfa) con card abilità ed equipaggiamento. "The Mage of the Mirror" (inglese) uscirà in primavera 2023, riedizione riveduta e corretta dell'Elf Quest Pack. Per l'edizione in italiano per ora sappiamo che a settembre uscirà Frozen Horror e che avremo novità a Lucca. (Queste sono le notizie che ho raccolto)

Nel quest dei nani forse aggiungeranno altre porte aperte!!!! 🤣 A parte le battute, su una discussione su reddit, ho letto la richiesta di aggiungere porte aperte perché al momento insufficienti per alcune mappe dei quest aggiuntivi del Mythic. Non so però se sia effettivamente vero.

Annunciato ufficialmente in uscita per la primavera del 2023. https://hasbropulse.com/blogs/avalon-hill/upcoming-releases-for-avalon-hill-announced-at-gen-con-2022 But that's not all for HeroQuest fans! The next Quest Pack in the series, The Mage of the Mirror, has also been announced. As with Kellar's Keep, Return of the Witchlord, and The Frozen Horror, this expansion is a fan favorite from the original set, now updated and brought into line with the current edition of the HeroQuest Game System. This adventure sees trouble brewing in the elven kingdom, and a brave elf must first manage their way through dangerous solo quests before rejoining their party to confront the diabolical archmage, Sinestra. The Mage of the Mirror will include a Quest Book featuring 10 quests, 33 finely detailed miniatures, and 35 game cards that will expand the game for both Zargon and the heroes. This expansion is expected to release in the Spring of 2023 and requires the HeroQuest Game System to play (sold separately).

Una suggestione... "Aragorn The Strider Heir of Elendil" Non proprio un elfo, ma comunque un discendente... Il pugnale è ovviamente una metà di Narsil.

Credo sia stato annunciato ufficialmente e lanciato il preorder: uscita 1 dicembre. https://hasbropulse.com/collections/new/products/heroquest-the-rogue-heir-of-elethorn Bello il video. Questo set credo sia più difficile vederlo in italiano.

File rilasciato ufficialmente qui: https://hasbropulse.com/blogs/haslab-preview/heroquest-adventure-design-kit

App aggiornata: - inserito il quest pack di Frozen Horror con i mercenari; - corretto il bug dei salvataggi delle partite in corso; - assente la missione preludio a FH, uscita poco tempo fa; - tra le opzioni la possibilità di attivare "Spezza stretta dello yeti"; - nelle missioni in singolo visualizza l'icona del barbaro (non mi sembra permetta una scelta).

Confermo il problema anche su android. Se esci a metà missione, il salvataggio sembra corrompersi. Al riavvio della missione iniziata, l'app carica gli eroi sul tabellone, ma non carica gli altri elementi (porte, mobilio etc) e mancano in alto le icone per il turno degli eroi. Il bug è arrivato con l'ultimo update.

Ciao, sono Marco, 40+1d6 anni sulle spalle. Come a molti, si è riacceso l'amore per HQ con l'uscita della nuova edizione, dopo aver giocato in gioventù (non quanto avrei voluto) la ormai classica edizione (ancora saldamente sotto le amorevoli cure di mio fratello, il proprietario 😛). In più è scoppiato l'entusiasmo per il gioco anche a mia figlia di 8 anni, letteralmente rapita, tanto che si è già messa a lavorare duramente per creare il suo personale quest "massacra eroi" pack: vi allego la prima missione delle 4 già realizzate. Colgo l'occasione anche per complimentarmi per il sito, per la qualità, la quantità e l'organizzazione delle risorse; davvero complimenti. Che i dadi vi siano amici.